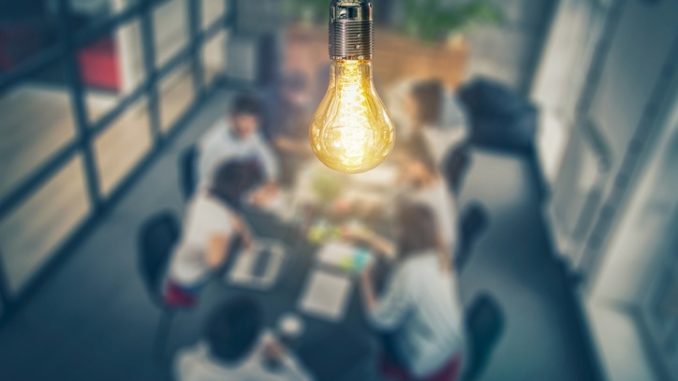 A new cohort of GPs who have developed problem-solving innovations to improve primary care and patient experiences of general practice have joined the Royal College of GPs' Innovators Mentorship Programme (IMP)
This is an edited version of an article first published by the RCGP.
The scheme supports entrepreneurial GPs with an innovative service or product that meets an unmet need in general practice, for example, by reducing costs and workload, addressing recruitment challenges or developing solutions for rural regions to benefit patient care.
The Innovators Mentorship Programme matches GP entrepreneurs with GPs who want to innovate in general practice, providing them with non-clinical training and mentorship to diversify their skillset and harness their entrepreneurial aspirations. It aims to create a network of innovative GPs who can also provide peer support for each other.
The five new GP entrepreneurs are:
Dr Thomas Adler, founder of B4Falls, a simple innovation designed to prevent accidental falls in the homes of elderly people.
Dr Abdullah Albeyatti, chief executive officer and co-founder of Medicalchain, a health record system built using OpenEHR standards and supported and protected by blockchain technology.
Dr Christopher Castle, founder of the GPEP –  Muscle and Joint Empowerment Self-Management app, which supports a patient's rehabilitation via their smartphone.
Dr Stephen Katebe, co-founder of Tekihealth Solutions Limited, a telemedicine service that provides a home visiting service for GP practices in rural and deprived communities to help alleviate GP workload.
Dr Catherine Millington-Sanders, co-founder of Difficult Conversations, an artificial intelligence tool that supports training for improved communication and effective care planning for healthcare professionals working online or virtually.
This year, the programme welcomes other organisations to join as pilot sites including, GP federations, primary care networks, primary care clusters and super-partnerships to help entrepreneurs develop their innovation by supporting them to pilot and evaluate their innovation.
The pilot sites are:
AT Group, a group of three organisations, AT Medics, AT tech and AT Learning, is a leading super partnership with a history of developing innovations and rolling them out nationwide.
One Care (BNSSG) Ltd, a GP Federation owned by 83 practices across Bristol, North Somerset and South Gloucestershire, who together care for around one million patients.
Sunderland GP Alliance, a GP Federation covering approximately 95% of patients across Sunderland. The Alliance also provides extended access services to the city's entire 284,000 patients, organises and inputs into multi-disciplinary teams, participates in the national Clinical Pharmacy Pilot and runs Career Start schemes for GPs, practices nurses and health care assistants.
Medway Innovation Hub, an innovation hub hosted by Medway Clinical Commissioning Group, focussing on quality improvement methodology to measure change and success.
South Westminster Primary Care Network, which hasa number of diverse practices, change management expertise and knowledge of medical devices. The PCN also has experience of taking new innovations to multiple sites within its network.
Professor Martin Marshall, chair of the Royal College of GPs, said: "We're delighted to welcome these five GP entrepreneurs to the College's Innovators Mentorship Programme, so that other GPs and members of the practice team can learn from their experience and success.
"They are joining the scheme at an exciting time, particularly in regard to the support the programme is offering to GPs that are interested in thinking outside of the box to address the challenges facing primary care. We look forward to seeing the potential impact on general practice that will ultimately benefit patients."
Don't forget to follow us on Twitter, or connect with us on LinkedIn!