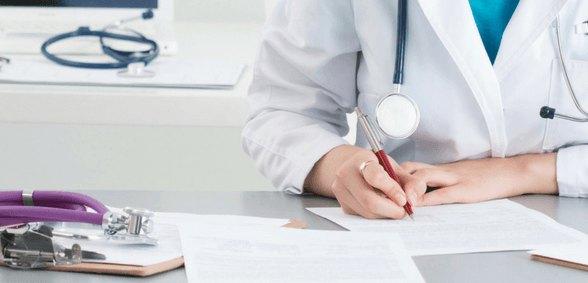 Medical professionals are calling for Capita to lose its license with the NHS, following the news that yet more thousands of people have failed to receive smear test information
Issues caused by Capita have hit the headlines again, as another 3,591 haven't been sent information on their cervical screenings.
That brings the total up to over 50,000, and healthcare professionals are calling for Capita to lose its NHS license.
The lost information includes reminders, invitations and even results of smear tests. Between January and June this year, thousands of women lost out on this data, putting lives at risk.
Approximately 3,000 people a year are diagnosed with cervical cancer – around 850 of them die from it.
Capita is responsible for GP back-office systems across the country, but medical union leaders say NHS workers have lost all faith in it.
Dr Richard Vautrey, British Medical Association (BMA) GP committee chair, said:
"Just weeks ago, it was revealed that almost 48,000 women had not received important correspondence relating to cervical screening this year due to Capita's incompetence, and this latest revelation shows this was not an isolated failure.
"This is just the latest in a long line of failures since Capita took over a number of GP services in 2015 and yet NHS England have not demonstrated to the profession that they are serious at addressing what ultimately they are responsible for.
"We therefore repeat our demand that NHS England strip the company of its contract and return this service to an in-house delivered activity that can regain the confidence of practices and patients."
Professor Helen Stokes-Lampard, chair of the Royal College of General Practitioners (RCGP), supported Vautrey's statement.
"This is simply not good enough. Less than a month since we initially heard about this cervical screening error, we are now hearing it is more serious, and has affected thousands more women.
"Cervical screening is a successful national programme that has potentially saved thousands of lives, yet take up especially among younger women, is falling. We should be doing our utmost to encourage more to have smear tests but errors, such as this, will only serve to further damage women's confidence in the programme.
"Again, it is important for women not to panic and await further information – and we know that NHS England are working to contact women who have been affected as a matter of urgency. We also welcome the forthcoming review into national cancer screening programmes by Professor Sir Mike Richards.
"Capita has been shown time and time again to be unable to deliver on the work it has been contracted to do in the NHS. This is completely unacceptable – people working throughout the NHS have lost all confidence in Capita, and it really is time for NHS England to reconsider its contract with them."
Don't forget to follow us on Twitter, or connect with us on LinkedIn!