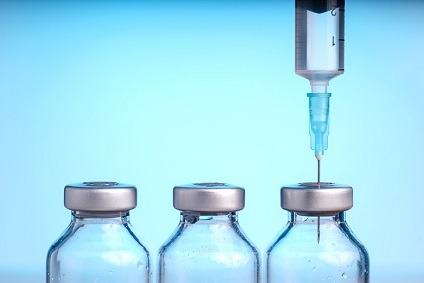 The RCGP has stated that more must be done in order to combat anti-vaccination messages in the wake of measles outbreaks
Professor Martin Marshall, vice-chair of the Royal College of GPs has responded to the findings by the European Regional Verification Commission for Measles and Rubella Elimination, released by the World Health Organisation (WHO), stating that more must be done to tackle measles and anti-vaccination messages.
Marshall said: "It is disheartening to see these findings by the RVC at a time when we, and other countries across Europe, were on the way towards completely eradicating measles – a potentially deadly but entirely preventable disease.
"While take-up of the MMR vaccination across the UK are still high, it is not high enough, and we have actually seen a small decline in recent years.
"It is clear that we are still suffering from entirely debunked claims around MMR that were perpetuated in the nineties – and are now resurgent on social media and other online platforms.
"Work is continuing across the NHS to ensure messages about the safety, and life-saving nature of vaccinations are heard, and it is encouraging that WHO has increased its focus on measles elimination and upgraded action to address the challenges which have allowed this deadly virus to persist in countries including the UK.
"This, alongside a commitment by our government to tackle a wave of dangerous anti-vax messages being shared online – particularly via social media – will hopefully go a long way in helping the country get back on track and regain our measles-free status.
"We would remind people that it is never too late to have their MMR jab. They can do this for free at their GP practice, and we urge them to do – particularly if they are planning to visit another area of the world where diseases like measles are still prevalent.
"Everybody has a part to play if we are to successfully combat anti-vaxxer propaganda, not least the technology companies who must take responsibility and tackle confusion around the vaccination information being shared on their platforms."
Don't forget to follow us on Twitter, or connect with us on LinkedIn!