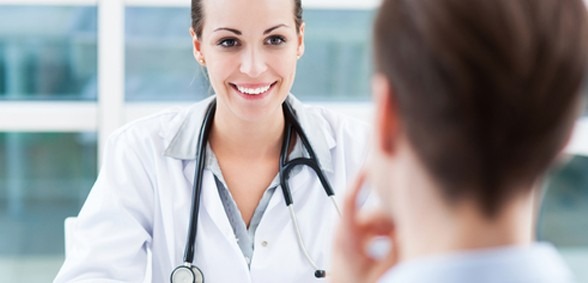 Credit: This story was first seen on the Hull Daily Mail
Almost 50,000 patients are set to benefit from improved GP services after four practices in Hull joined forces to create Hull's first "super surgery", the Hull Daily Mail reports.
Springhead Medical Centre, Faith House Surgery, New Hall Surgery and Newland Group Medical Practice have teamed up with Modality Partnership, a super-practice in the Midlands leading major changes in general practice around the country.
Known as a vanguard for primary care, Modality Partnership runs practices for 160,000 patients in Birmingham, Sandwell, Walsall and now Hull.
Dr Ros Davies, one of the partners at New Hall Surgery, will lead the new Hull division of Modality Partnership and said the link-up will give patients better access to appointments and improved services.
She said: "This is a fantastic opportunity for us to make a real difference, leading the way in shaping new models of care for our patients. By being a part of a larger group of GP practices, we can realistically achieve our goals and deliver excellent patient care for all. This will help us to improve access and care for all of our patients and to create sustainable GP services that are fit for the future."
Modality Partnership is one of four GP-lead NHS England vanguard sites tasked with developing new models of care in community health services as GP practices struggle to cope with increasing demand.
It was one of the first GP super-partnerships in the UK and combines the knowledge of small GP practices working in communities with the medical and technological benefits available to a much larger organisation.
Faced with increasing demand, smaller practices and "single-handed GPs" with just one doctor seeing patients have struggled to provide weekend and evening appointments, offer people the chance of either a male or a female doctor and provide health care to ease pressure on hospitals.
Joining forces as Modality Partnership will allow the organisation to take care of back-office functions such as indemnity, governance and preparation for CQC inspections while the Hull doctors make changes to services directly benefiting patients.
One of the changes will be "room standardisation", the same technique used at Hull's A&E department, where every consulting room at the four practices will be laid out the same so doctors can work efficiently between the different surgeries.
Sian Sansum of Modality Partnership said: "It's these really simple things that can speed up turnaround and patient experience is better. The absolute focus is on making the whole thing better. However, nothing is going to happen overnight. We are at the beginning of a long process in terms of exploring the Hull practices and how they want to grow and change."
Instead of a "one size fits all" approach across all surgeries in the Modality Partnership, the new arrangement will allow the Hull GPs to come up with their own ideas of improving access to appointments, services and "hot" clinics to tackle specific health needs in the city.