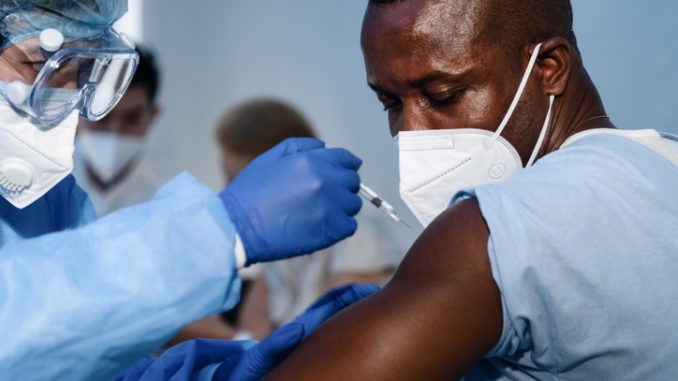 As reported by BBC news, a major UK trial looking at whether COVID vaccines can be mixed with different types of jabs used for first and second doses is being expanded
Combining vaccines might give broader, longer-lasting immunity against the virus and new variants of it, and offer more flexibility to vaccine rollout. Adults over 50 who have had a first dose of Pfizer or AstraZeneca can apply to take part in the Com-Cov study. Their second dose could be the same again, or a shot of Moderna or Novavax.
Chief investigator on the trial Prof Matthew Snape, from the Oxford Vaccine Group, said he hoped to recruit 1,050 volunteers who had already received one dose on the NHS in the past eight to 12 weeks. More than 800 people are already taking part in the research and have received two doses of either Pfizer, AstraZeneca or a mix.
Results of this first stage are expected next month and the expanded trial should have some reportable findings by June or July – although the study will run for a year. Health experts generally agree that the mixing and matching of the vaccines should be safe. The trial will check for any side-effects or unwanted reactions.
Participants will have blood taken to check how well the vaccines trigger an immune response – in the form of antibodies and T cells – to combat COVID.
Meanwhile, a scientist advising the government has said a lot of experts are "very concerned" after a cluster of cases of the South African coronavirus variant were found in London. Surge testing is available in Lambeth and Wandsworth after 44 confirmed cases and 30 more probable cases in those areas, according to the Department of Health.
Prof Peter Openshaw, a member of the COVID-19 clinical information network, told the BBC's Newsnight: "I think we're all just hoping that the staged reduction in lockdown is going to be okay.
"If we get rapid spread of the South African or other more resistant variants, it may well be that we are going to have to put the reductions of lockdown into reverse."
Prof Snape said: "If we can show that these mixed schedules generate an immune response that is as good as the standard schedules, and without a significant increase in the vaccine reactions, this will potentially allow more people to complete their COVID-19 immunisation course more rapidly.
"What I'm hoping is that we won't rule out any combinations.
"That's how we need to look at it: Are there any combinations we shouldn't be giving, because they don't generate a good immune response? And I'm hoping that won't be the case."
He said the option to mix vaccines "will give us lots of flexibility, not just in the UK, not just in Europe – where we're looking at restricting use of some vaccines for some age groups – but across the world, where we have, perhaps, a little bit more intermittent supply of vaccines.
"Let's hope that we can actually use this to get two doses of vaccine to as many people as possible."