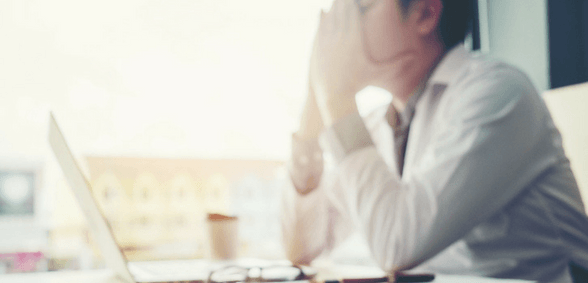 Matt Hancock says low morale in NHS workers is 'heartbreaking' and aims to improve the issue; the RCGP has highlighted a lack of focus on GPs
Newly-appointed secretary of health and social care, Matt Hancock, has delivered his first speech in this role at West Suffolk Hospital and described his feelings at the low levels of morale in NHS workers as "heartbreaking".
"The pressures have ramped up year on year," he said. "[There are] huge challenges to the workload of our NHS and, more importantly, the dedicated staff that work within it.
"The nation's health is determined by the health of the health and care workforce. So it is heart-breaking to see how undervalued you often feel."
During his talk, Hancock stated that a culture change is coming – one that will address the issues the health service's workforce is facing while boosting advanced technology in the sector.
He has promised that there will be £487m spent on technology in the NHS in the near future, with £412m aimed at improving technology in hospitals and £75m earmarked for replacing outdated paper-based systems.
The NHS app that was announced this month is one early step in the digital transformation Hancock states is coming.
While he confirmed that he will spend time improving life for overworked NHS staff, some healthcare representative groups have claims that it's not enough – particularly for GPs.
Professor Helen Stokes-Lampard, chair of the Royal College of GPs (RCGP), said in response to Hancock's speech:
"We are disappointed not to see more emphasis on Mr Hancock's plans for increasing the number of 'real' GPs providing frontline care to patients. We are currently at least 6,000 GPs short – almost one per practice in England – yet today alone over one million patients will visit their GP surgeries.
"GP workload has increased by 16% over the last seven years but our share of the NHS budget has not kept pace. GPs and our teams are facing unprecedented pressures and excellent family doctors are burning out and, in some cases, having to leave our profession altogether.
"We wrote to Mr Hancock when he was appointed two weeks ago requesting a meeting to discuss these issues, and we look forward to working with him to ensure that general practice is properly resourced and that GPs are properly supported to do their jobs of providing safe and innovative high quality care to patients."
She added of the advanced technology promises Hancock has made: "Technology is excellent when used wisely but it can never be a substitute for GPs who are highly trained medical professionals who can consider all elements of our patients' lives.
"GPs – and our patients – need to know that the new health and social care secretary understands and values the role of modern GPs and that we are safe in his hands.
"Investment in general practice has been shown repeatedly to be cost-effective and to reduce pressures on other NHS services, particularly hospitals – it is investment in the entire NHS."
Don't forget to follow us on Twitter, or connect with us on LinkedIn!