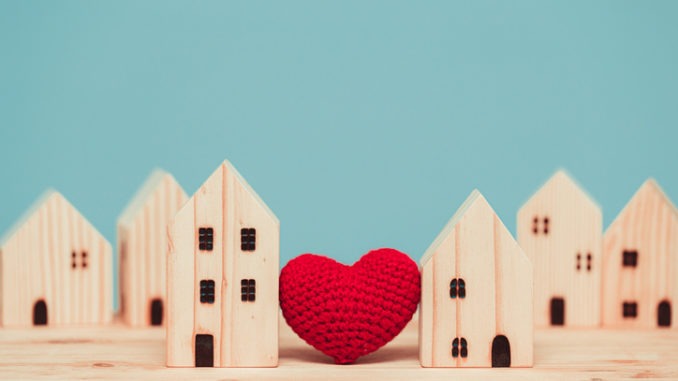 From sampling the local cuisine,  to connecting with the community, it's time to venture out into your local area and unearth some hidden gems
CREDIT: This is an edited version of an article that originally appeared on Happiful
For many of us, our sense of connection with our community has grown over the past year, and looking at what we have locally can help us appreciate where we live, boosting our wellbeing, and helping us feel closer to the people and places around us. Here, we explore ways you can deepen that connection, and carry it forward, as we emerge from the pandemic.
Discover local history
No matter where you live, there will be interesting history to discover. Is there an interesting custom in your hometown you've always wanted to find out about? Or are you curious about the people who lived here before you? In either case, your local museum is a great starting point. Some have developed fantastic online resources so, even if you can't visit in person, you can still discover local history.
You can also look for local heritage trails; these are self-guided walks that take in local sites of interest – from unique sculptures to historic buildings. Try Googling the name of your town along with the words 'heritage trail'; many councils and tourism boards provide these free to download. Or, search by area on treasuretrails.co.uk, where you can discover and buy local trail guides to get you started.
Celebrate the local cuisine
From Cornish pasties to Cartmel sticky toffee pudding, it's likely there are foods linked to where you live. Try something new by cooking up a feast that draws on food associated with your region. Is there a market near you where you can buy locally-sourced produce?
Check out local events
Talks, performances, workshops and other events offer a great chance to learn something new, have fun, and meet others with similar interests. This could be a fascinating public talk run by a university, or a virtual am-dram performance by local actors. Events listing websites like wherecanwego.com are a good for finding out what's on.
Get involved in your community
Volunteering is a great way to get involved in your community, and do-it.org is a useful resource for finding both in-person and remote volunteering opportunities. If you have a specific place in mind, get in touch with them directly.
Another way to get involved in your community is by connecting with others with similar interests. Maybe there's a creative or cultural project you can get involved in as a volunteer or participant? Or, if you love the outdoors, is there a community group that looks after a nearby nature reserve or country park and would value your input?
Be a tourist
Take time to explore the local area with the same curiosity you would when a tourist elsewhere. Do that amazing woodland walk you've always wanted to try, or plan a visit to that National Trust or English Heritage garden just down the road.
No matter where you live, there will be great places on your doorstep to discover.