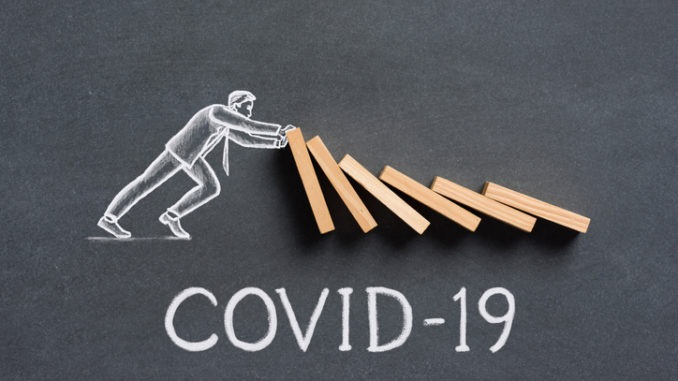 Robert Half held its first online leadership round table in May. Normally run as a face-to-face event, the round table presented an opportunity for senior leaders to discuss emerging COVID-19 related ideas, challenges and opportunities in an open forum
CREDIT: This is an edited version of an article that originally appeared on Robert Half
Speed of decision-making and innovation
The COVID-19 crisis has forced through new levels of speed in both decision-making and innovation for senior leaders, powered by technology. The CFO of an electrical retailer said that new processes are now underway to enable in-store staff to demonstrate equipment over video links, for example, while his company has also had to gear up for Black Friday levels of sales immediately, rather than with weeks of planning to spare.
This has forced through efficiencies as the board has had to make careful decisions about what to do and what not to do. And rather than acting as a brake on progress, the finance team has run daily cash committee meetings which improved the clarity of cashflow and liquidity for the wider leadership team.
Collaboration and partnership
Attendees noted that the crisis has brought collaboration and partnerships to the fore as different industry sectors work to get through the crisis together. Internally, CFOs and their finance teams feel more integrated with the rest of the business, as well as more visible.
The group CFO of a global logistics company said that having a strong business model, with standard processes based on central, cloud-based technology, had helped to break down differences and barriers between operations; this is paying dividends in the current climate.
Dealing with psychological pressure on staff
Although staff working from home, or on furlough, have been broadly positive about their situation until now, dissatisfaction is starting to escalate. Those on furlough are, understandably, anxious about what will happen to their jobs when government support ends and those working from home are juggling a lot of demands on their time, and missing physical contact with colleagues.
It has, therefore, been important for leaders to keep staff engaged throughout the crisis. Being open and transparent is vital, as are regular communications by 'phone or video, together with online social events. One attendee had found that running these events had brought staff closer to the organization, as they might not have normally been involved in office drinks or get-togethers in the past.
There was some concern that the higher productivity rates reported by some organisations would tail off as the initial novelty of responding to the crisis wore off, and also that it is more difficult to run strategic planning meetings online than it is to work on transactional tasks.
Planning for future working patterns
A number of leaders at the round table were considering the wisdom of returning to wholly office-based working models, especially when end-of-year accounts, and other milestones, have now been achieved with teams working remotely.
Rather than take two floors in an expensive office building, as had been previously planned, one company had decided to take only one, while a second had decided not to renew their lease on a London HQ office.
New working models are likely to be adopted, such as having just two days in the office and the rest at home, or sharing offices with another organization; the ratio of employees to desks may well have changed for good.
Another consideration was that productivity may be high, currently, when a critical mass of people are working remotely, but the balance will change when most are in the office and just one individual dials in; offices will survive because people are social beings, but the way in which they are used will alter significantly.
Pushing through with strategic planning when focus is on the short-term
Noting the difficulty of having high level strategic discussions on-line, Robert Half's director of leadership said it was important to push through with these conversations even when colleagues are more focused on the short-term and dealing with emergencies.
Leaders need to feel 'comfortable with feeling uncomfortable' about not always getting decisions right every time, while still recognising that most employees value certainty over ambiguity.
The companies that concentrate on how to come through the crisis 'match fit', and which have considered how they can change people, processes, and technology to meet business objectives, will be the ones that succeed moving forward; understanding that 'perfect is the enemy of good', and making incremental changes rather than waiting for the right time to introduce large-scale transformation, is also important.
Finally, the round table felt we should look for the silver linings within the current difficult situation. As Winston Churchill reportedly said, when working to form the United Nations after WWII, 'Never let a good crisis go to waste'.