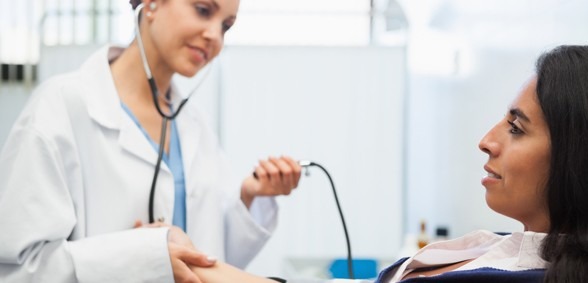 The Family Doctor's Association (FDA) continues to play a pivotal role in holding the government to account over core primary care issues as well as providing key educational resources to its members. What advice, then, does chair Dr Peter Swinyard have for practice managers and how does the organisation view the future of the sector more broadly? Tim Martin finds out
The FDA will be particularly familiar to those working in smaller practices, with the charitable organisation regularly signposting their members to key educational resources in primary care. Their work includes expert-led advice on how practices can prepare to transition from a small or medium business-sized model to a federation and their newsletters continue to feature insightful overviews of NHS policies relating to finance, funding and operational guidance such as the Five Year Forward View. Lately it's provided practices with tangible information on how to best deal with their online offering in the form of a social media 'Top tips and Cautionary Tales' factsheet.
Addressing workload pressures
So how can the FDA's message continue to be of relevance – not only to members but also the wider primary care sector and, most especially, to practice managers? For starters, it helps that, last year, chair Dr Peter Swinyard undertook the running of his own practice – something that has given him greater empathy with those managing practices directly. "Since that time I´ve been astonished by the amount of paperwork and administration that you have to wade through in order to provide the quality of service expected of you," he says. "There´s just so much paperwork that is demanded of practice managers, the sheer bureaucracy of claims forms, for example, is concerning."
At a time when addressing workload pressures effectively forms a key part of supporting practice managers Peter says that FDA strategies are proving successful. "We try to come up with quick fixes where appropriate and help people to navigate, as best as possible, where there aren't simple solutions available. For example, we can signpost a practice manager to a more experienced colleague and they can then get the information they need."
Supporting practice managers
This aspect of supporting the leadership of practice managers, and practice staff more generally, is one that Peter admits can be testing, given the context within which the sector currently finds itself. "As we go through a very difficult transition from a cottage-type industry to what I'm afraid will turn into a maelstrom, where patients won't be able to rely on one doctor, or indeed know who their doctor is, it's absolutely critical that practices have member bodies to turn to for advice."
As practices continue to evaluate how best to deliver improved patient care the FDA's preferred approach is to advocate for continuity of care. "One of our main aims is to maintain the system that ensures patients do know who their doctor is, rather than just going in and seeing any doctor on a 'taxi rank' principle," Peter says. In this sense, members and non-members alike can appreciate that patients remain a top priority. Indeed patient interests are often protected through meetings between the FDA and senior NHS staff. "We meet to discuss the GP Forward View, reviewing NHS performance and asking them questions directly. We are able to present the point of view of the ordinary, working GPs."
A changing landscape
In an age when the traditional role of a family doctor has changed greatly, with the increase in enhanced services – and with many opting to retire earlier – the growth of federations and collaborative partnerships has ensured that the future of general practice is moving inexorably toward working at scale. Practice managers are now prone to taking on greater list sizes –  a development that is sure to impact on how they navigate patient demand.
Understandably, Peter is unimpressed with such a situation. "I don't think there's a lot of proof that amalgamating into big practices is good for patients; in fact, there's other evidence that suggests small is beautiful in general practice. I accept the reality of the fact that, when you starve a service of resources, then you force people to work in larger groups." He does, however, point out that there's reason for optimism and that the attempts being made to fix unsustainable funding allocations hold promise. "We, as a general practice community, have friends at the NHS. We do have to work smarter and differently but, nonetheless, the basics of general practice mean that the patient has their own doctor who they can turn to in times of trouble. That´s the biggest strength we will ever have."
Whether connected to the FDA or not, practice managers can readily see the difference the charity continues to make across primary care and can always rely on them to provide resources central to better leadership and, potentially, resolving some workload pressures. With Peter at the helm, leading by example, you can rest assured the future of primary care is in good hands!
A full range of FDA online resources for practices, including their social media factsheet.
Don't forget to follow us on Twitter, or connect with us on LinkedIn!