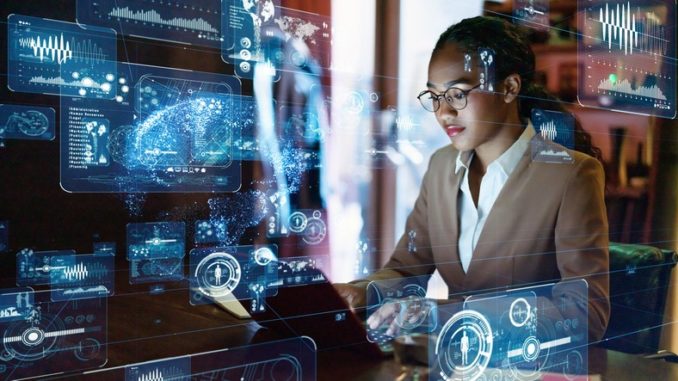 A specialist computer programme that uses virtual reality is helping doctors and nurses get a much more realistic experience of the world of hospitals and other healthcare settings
This is an edited version of an article first published by ITV
Jersey is pioneering a new way to train doctors and nurses. Students at the Allan Lab, which is based in Maison Le Pape, in St Helier, wear headsets to immerse themselves in a range of medical situations. The immersive digital health technologies research laboratory lets them examine the physical impact of using new, highly sensitive biometric equipment.
The work has attracted attention from leading global digital health technology companies, ranging from Apple to IBM, as well as professional organisations, including the British Heart Foundation. Dr Austin Gibbs, associate specialist, says the new lab will not only provide world leading heart research, but will also help attract companies to test and innovate in Jersey.
"By engaging with, and attracting, both local and overseas health tech companies we can help open up the possibility of a new economic sector. It gives the digital skills academy and local students valuable work experience, embedded with tech companies, as well as the added benefit of attracting and retaining high calibre healthcare staff by offering them truly cutting-edge clinical and academic opportunities," said Dr Gibbs.
Dr Andrew Mitchell, a consultant cardiologist, said that, "The main focus of our research is to explore emerging digital health technologies to advance the understanding of heart conditions and to also provide immersive simulation, procedural training and medical education."
Deputy Richard Renouf, minister for health and community services, is equally enthusiastic about this health tech training development. "I am delighted that this innovation has been developed which will not only benefit patients but is also showcasing the skills and knowledge of our local expert teams.
"It is an example of great innovation, and how digital technology can really link with healthcare. I wish the team every success."
Don't forget to follow us on Twitter, or connect with us on LinkedIn!