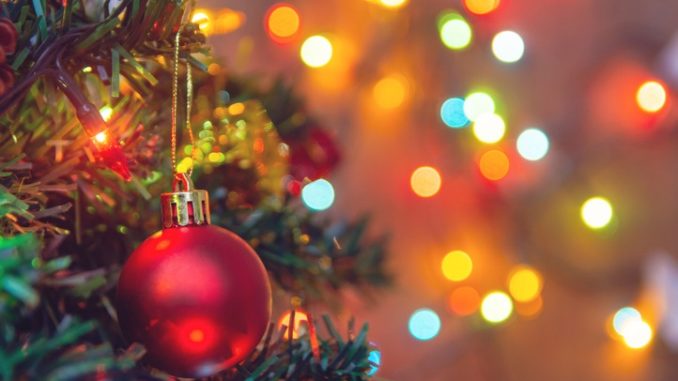 Practice Business is beginning a series on how to harness holidays for the benefit of GP surgeries. Following on from our Halloween special, this article explores how you can infuse your practice with Christmas spirit to ensure patient, staff and wider healthcare happiness this festive season
Holidays can be notorious times for the health service. People are often frantic and excitable, meaning accidents are at an all time high. Christmas is especially hazardous. As we balance our stars on the tops of Christmas trees, and revel in the merriment of mulled wine, we are more likely to topple and tumble, or strain our shoulders when taking the turkey out of the oven.
But Christmas is also a time of immense fun, and no-one should miss out on that on the grounds of their profession.
At Practice Business we hear and see the gloom spreading over health care news at this time of year, and we want to offer a small antidote: a guide to using Christmas, with all its accompanying wonders, to your advantage. We can't stop the ice or viruses from spreading, but we can offer some guidance on how you can harness festivity for the benefits of both practice staff and patients.
Consider this our gift to you this Christmas!
1. The festive incentive: deck your practice with boughs of holly

Decorating your practice is a great way of improving patient satisfaction during the holiday season and can also help put a smile on the faces of practice staff, especially as they are working long hours and may not have much time off to celebrate. Investing in a fake Christmas tree avoids creating an allergic environment in the surgery and won't add to 'Christmas tree syndrome' which surges during the holiday season.
As well as creating a Christmas aesthetic in your practice, you can also put out cardboard, safety scissors and some colouring utensils for children to make their own Christmas tree decorations as they wait for their appointments. You could even put a donation box next to the tree to encourage parents to help raise funds for a charity or for your practice to bolster its enhanced services. This is a fantastic, simple and inexpensive way to use the Christmas spirit to encourage children's creativity whilst earning a bit of extra money – it's sure to go down a festive treat with families in your practice.
2. Organise a smashing surgery Christmas party

As practice manager or GP partner, organising the Christmas party may fall to you. This is a great way to boost staff moral during a busy period and can offer an incentive to push them through the darkening, wintry months. It's also a way to boost your reputation as leader within the surgery. The Christmas party is the perfect platform to show your staff how invested you are in their wellbeing.
It's tempting for health care professionals to put their patients first and not stop long to celebrate Christmas for themselves. However, a practice Christmas party ensures that your staff can share a vital bonding experience with their colleagues and is a great way to encourage the integration of clinical and non-clinical employees; the key to a cohesive, efficient and friendly practice.
If you're going for it this year, making sure your party caters to all your staff is really important. Think of the party as a way to make your family practice more of a practice family and make sure you have both alcoholic and non-alcoholic options, and choose a venue diverse enough that the food or atmosphere won't isolate any members of the practice team.
3. Plan for the Christmas craziness and put up a poster!Christmas is always busy. You can relieve the burden on your practice by empowering your patients to have more agency over their health. Put a poster up in your practice to alert them to some of the most common Christmas health hazards, such as falling whilst hanging lights, treading on broken glass baubles and young children swallowing decorations (unfortunately, many of them look temptingly edible).
Make sure they know to turn to their local out-of-hours GP surgery, A&E or to ring NHS 111 if they get sick or injured during times when you are shut for the holidays.
Posters are proven to bolster patient compliance, so a Christmas-themed one can add Christmas sparkle to your practice whilst reminding those in the waiting room to take good care of themselves and their families.
4. Christmas is all about giving… so encourage patients to give blood this holiday season.
Due to the general Christmas franticness, it's a challenge to collect the right amount of blood this time of year. People are busy and the last thing on their minds is giving blood – but it's the best gift anyone can give this Christmas, or any Christmas. Again, a poster highlighting how and where patients can give blood locally is an excellent idea.
We hope this guide to using the Christmas spirit for good in your practice has inspired you to embrace the festivity whilst tending to the feverish. Practice Business extends a huge thank you to everyone who works tirelessly through the Christmas period to ensure our health and safety. Have some mulled wine on us!
Don't forget to follow us on Twitter, or connect with us on LinkedIn!