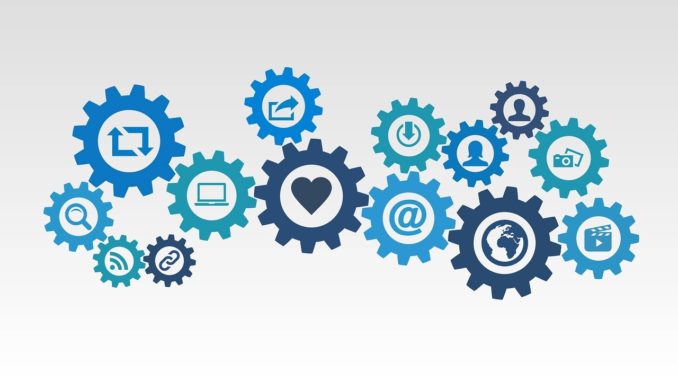 Andy Kinnear is the director of digital transformation at South, Central and West Commissioning Support Unit (SCW). One of the leading champions for connecting care in the health service, Andy played a role in shaping the recently published NHS Long Term Plan.
In an exclusive interview, Practice Business asks Andy what the Long Term Plan will means for managers, staff and surgeries.
We also ask what they can do to prepare for a digital future

What is your view on the NHS Long Term Plan?
I'm a believer! I think it's a positive step forward for general practice in three ways:
The degree to which it recognises the contribution digital technology can play in supporting a more modern, more efficient and safer healthcare system is positive.
There is a recognition that an investment will need to be made to realise these ambitions. Alongside finance, recognition of the importance of leadership is increasing too, with senior appointments being made across the NHS.
I'm pleased to see it genuinely is a long-term plan. This isn't about easy wins; there are lots of targets and deadlines that are long-term. To truly realise the benefits of tech can take time, so it's good to see that the NHS is invested in the process.
How will the new tech change and improve the services offered in primary care settings?
As customers, the developments we have seen in other industries – retail, banking, insurance, travel – are very clever, digitally-led changes. They're shifting some of the burden for transactional elements – like appointment booking – onto customers; this could frustrate people, but it actually empowers people. As customers today, we're doing more work, but are happier for it. It's a very clever shift.
If we apply that same ethos to primary care, and GP practices, then technology – and more engaged patients – can reduce the burden and admin effort and overheads that cause pressure on surgeries. We can shift a lot of the transactional work online, and we can do it in such a way that patients are empowered and can take charge of their own healthcare.
Will things change for practices? Yes. For some, this might be daunting and challenging – but the end-point is a system that can more easily cope with the increasing demands and pressures.
I see a lot of heroes in primary care doing so much. They don't just go the extra mile, they go an extra 10 miles to keep the service on the road. If we can find digital ways to reduce the burden on practices then technology can have a positive impact and the Long Term Plan will have worked. Of course, the aspirations are much greater.
Tell us about the NHS App
Over the last 18 months NHS England has devised the idea of a smartphone app that will support people in their digital experiences and interactions. The NHS app is now live; the next challenge is to get practices to use it – and then encourage patients to use it too.
Today, the NHS app does about one percent of what it will do in the future. The first challenge is getting the user-base signed up. Once established, the next task is to start working on the ways in which that app could include functionality to improve the user experience.
As we shift toward a digitally-focused healthcare system, developments like the NHS app can help take the strain a little bit. The app will expand to become a platform that can support things like self-monitoring, medicines adherence and exercise plans.
I must be clear that technology won't solve every problem, and not everyone will want to use it; but, for example, reducing DNAs by even 10% across the NHS could have a massive impact on the patient experience and practice finances.
What should practices be doing to prepare?
Rather than focus on technology, the first thing I suggest is that practices read the Long Term Plan and understand what's being proposed. This will (I hope) help them to develop a positive attitude and be excited about the digital future being planned. Some practices may feel intimidated about the expectations, and consider that the changes may be difficult, but the opportunities are massive and the support will be there.
…and what support will actually be forthcoming?
The digital world can be an intimidating and difficult environment. Sceptical or fearful colleagues are not alone – I can reassure them that there are friends and colleagues in CCGs, CSUs, NHS Digital and NHS England who do understand this space and are actively plotting their strategies to support the digital journey for primary care.
If I was a practice concerned about expectations, I would be looking to reach out to my CCG and CSU to gain access to the expertise at my disposal and engage in those conversations. Speaking on behalf of NHS South, Central and West, any approach would be welcomed. My team would be delighted to engage in conversations with practices.
If I was a practice concerned about expectations, I would be looking to reach out to my CCG and CSU to gain access to the expertise at my disposal and engage in those conversations.
Some practices are concerned about data security, and the increasing burden on them to manage complex systems. Do you have any words of encouragement or advice?
 Everyone should be concerned about data security. We have a duty, as public servants, to protect the data we're privileged enough to have access too. If you look at the size and complexity of the NHS, we have got an unbelievably good record.
Please take it seriously, and be concerned, but, at the same time, ask for help. If you have any concerns about data security, then speak to a professional. The digital health space is no longer the home of the enthusiast, but the professional. The NHS has thousands of digital experts who can help.
Shouldn't the NHS have been doing this sort of work before?
People ask why the NHS is slow to innovate. As a system, we are waiting for perfection before we adopt. It's a long journey, and we will make some mistakes, but I firmly believe that, working together, we can help to transform the NHS.
We know that primary care has been the leading adopter and developer of tech in healthcare. Right from the start, GPs have really developed the field in digital adoption. We're now at the next stage of that journey and primary care needs to continue to lead.
Andy is a chief information officer with an outstanding delivery record in leading major organisational and IT-enabled change programmes, across a 28-year career in the NHS. Andy also chairs the Chartered Institute for Health and Care Executive. He was speaking to
Practice Business
as part of his role as an advisor to
Highland Marketing
.
Don't forget to follow us on Twitter, or connect with us on LinkedIn!