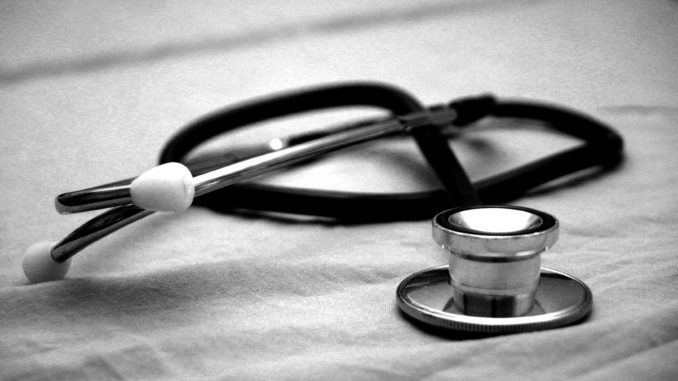 In England, nearly 14 million people are using online services to engage with a doctor. It's a massive achievement and demonstrates the increasing acceptance of online healthcare services among the public.
The steep rise in the number of online services – like Push Doctor, GP At Hand – and others are pushing the digital envelope even further, offering patients access to a GP online – at a cost. Online providers are inspected by the CQC, but how do they stack up when compared with their bricks and mortar counterparts?
The NHS Long Term Plan has made a commitment that all patients should be offered the opportunity to access an online consultation by 2023-24. As most of us already have the technology to do so, it's not a particularly ambitious timeline – but it has raised some concerns among doctors.
For those with trivial queries, complaints or issues, such services may be useful, but it's certainly not for everyone. Dr Richard Vautrey, head of the GPs committee at the British Medical Association, sums up the issues succinctly when he says: "There is widespread concern among GPs." Online services that deliver consultations through a computer screen may find it more difficult to interact, and engage, with patients – particularly those with long-term conditions or complex physical needs.
There is also a fear that the push toward online services will see private companies benefit, a situation health minister Steve Brine has done little to dispel. This insight into the future comes at a time when private providers are playing a greater role in healthcare provision with the expansion plans of the controversial GP at Hand service being rolled out across Birmingham, despite objections.
There is also a fear that the push toward online services will see private companies benefit.
The growing popularity of online consultations, and their increasing importance to the NHS, have seen the CQC respond, with the publication of its report into online businesses in 2018 providing an insight into the current standards of care among private providers.
CQC inspections
The CQC began to develop its approach to regulating primary care providers in 2015, publishing its guidance in 2017. Reassuringly, online providers are held to the same standards and KLOEs, as well as what it describes as a 'tailored subset of prompts'.
In the State of care Independent online primary health services report the CQC collates the findings of 35 comprehensive inspections that took place between November 2016 and July 2017. The findings are collected under the traditional CQC headings of safe, effectives, caring, responsive and well-led. We explore them in more detail.
Safe – Initial inspections found that just five providers were meeting their obligations to deliver safe services, the CQC reports. Unsafe practices and a lack of processes were concerns, with clinical oversight and monitoring missing in some cases. Thankfully, many rectified these issues with 17 meeting their obligations during a 2018 review.
Effective – Again CQC inspections noted significant concerns, with just 10 meeting the associated regulations. Some online providers were prescribing against evidence-based guidance while others were failing to share information with the patient's GP. On re-inspection, 19 providers were found to be performing adequately.
Caring – Thankfully, the CQC noted that 31 providers were performing well. Perhaps unsurprisingly for digitally mature organisations, many used online rating systems to assess performance and collected digital feedback to improve services.
Responsive – Online services are, by their nature, responsive – which is why the clear majority of providers (28) were meeting their obligations although there were some concerns around access to translation services or the ability of patients to choose the gender of a clinician.
Well-led ­– Only 12 online providers were considered to have good leadership, with the others suffering from a lack of clinical leadership, ineffective quality monitoring and ineffective systems in place to share information.
Future
The CQC report is almost two years old and represents organisations that were, at that time, still finding their feet. Many of the issues raised during inspections were, thankfully, rectified, with 16 organisations given a clean bill of health second time around. Two of those organisations which were rated poorly are no longer registered, showing the impact of competition on the marketplace. The CQC itself notes the willingness of online providers to deal with issues, to improve and adapt.
Many of the issues raised during inspections were, thankfully, rectified, with 16 organisations given a clean bill of health second time around.
There are fundamental questions that remain about the, seemingly inexorable, move to digital consultations. Online consultations may appear to offer an accessible and simple way to engage with a GP, but the CQC cautions that sufficient broadband may not be available in all areas. The shift to online services – a transition not limited to healthcare – is predicated on the belief that patients want to use digital services and have both the technology and the know-how to access them; neither should be taken for granted.
Patients will also need to understand that these new providers have different relationships with the NHS than their existing GP practices. The variance in quality among providers demonstrates the important role that the CQC plays – and how essential it is that patients understand how they can access inspection reports.
In his introduction, Professor Steve Field, chief inspector of primary medical services and integrated care, stated that, 'Online delivery of primary health care is a rapidly expanding business model, but this must not be at the expense of safe and effective care.'
This is something with which all providers – whether traditional GP practices or online healthcare organisations – can agree.
You can read the full State of care Independent online primary health services report on the CQC website.
Don't forget to follow us on Twitter, or connect with us on LinkedIn!