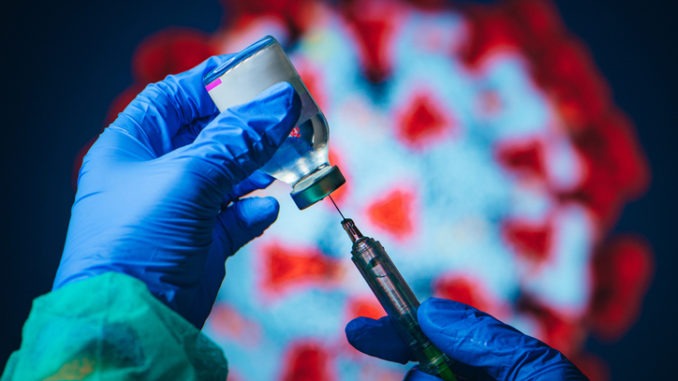 As reported by BBC news, the UK has "increasing confidence" that COVID-19 vaccines work against the Indian variant of the virus, the health secretary has said
Scientists believe that the variant is more transmissible and cases of it nearly tripled to 1,313 in the past week in England. But Matt Hancock said early lab data showed vaccines remained effective. He said the majority of those in hospital in Bolton – a hotspot for the Indian variant – were unvaccinated.
More than 20m people in the UK have now had two doses of a coronavirus vaccine, according to the latest government figures. Hancock welcomed the new milestone as "great news" and said the UK was making "extraordinary strides" as millions now have the fullest possible protection against the virus. The figures also show a further four people have died within 28 days of a positive test, and another 1,926 new infections have been identified.
Speaking on the BBC's Andrew Marr Show, the health secretary said that the Indian variant, known as B.1.617.2, was "relatively widespread in small numbers" in most of the country.
On Friday prime minister Boris Johnson warned the variant could pose "serious disruption" to the final stage of lockdown easing in England on 21 June.
Hancock said that it was "quite likely" that the variant would become the dominant strain in the UK. He said: "What that reinforces is the importance of people coming forward for testing and being careful because this isn't over yet.
"But the good news is because we have increasing confidence that the vaccine works against the variant, the strategy is on track – it's just the virus has gained a bit of pace and we've therefore all got to be that bit more careful and cautious."
Hancock also defended the easing of lockdown rules in England from Monday, saying the government's strategy was to "replace the restrictions with vaccination" as the first line of defence against the virus.
But Prof Adam Finn, a member of the Joint Committee on Vaccination and Immunisation, told the BBC that even though rules were being eased in most parts of the UK on Monday people should be "very cautious about mixing".
A decision on whether all legal restrictions could be ended next month would be made on 14 June, Hancock said. He also confirmed over-35s in England would be able to book an appointment for their COVID-19 jabs in the coming week.