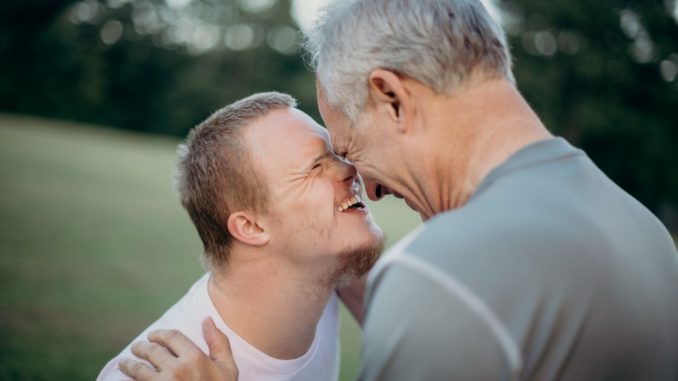 NHS England has produced a series of practical guides to support people with sight loss, hearing loss, autism or learning disabilities to access online GP services
Since 2016 almost all GP practices in England have allowed patients to book and cancel appointments, order repeat prescriptions and view a version of their GP record online. It's proved a success with the more than 10 million patients currently registered for digital services – a number NHS England is keen to grow.
NHS England has produced a range of easy-read leaflets which, it hopes, will support patients living with a disability to access services digitally, reducing the strain on primary care.
The accessible, easy-read guides include information on how patients can access online services, what services they can use, how to keep accounts secure and how to request access for a carer.
Developed by NHS England's Patient Online Access Needs Group, with input from charities including Change, the National Autistic Society, RNIB, Sense and Action on Hearing Loss, the guides are available to download from the NHS England website; this partnership with national charities has helped NHS England to translate complex information into easily understood, visual guides.
Improving access
Initial findings from NHS England's GP online service accelerator sites suggest that patients welcome the ability to use digital services, valuing the flexibility and convenience they offer. The new guides, which NHS England hopes primary care providers will share, are aimed at improving access for groups of patients who can sometimes find themselves at the margins.
Discussing their release Dr Masood Nazir, national clinical lead for Patient Online at NHS England, said, "As a GP I am aware of the barriers faced by people with disabilities when accessing services. GP online services, offered through Patient Online, are particularly helpful for many people with disabilities as they can use accessible technology – such as screen readers – to independently book their appointments, order repeat prescriptions and review the information in their health record.
"We are striving to make GP online services as user-friendly and accessible as possible and these new guides have been carefully developed with input from both patient and disability groups. Together, these resources will support many more people with disabilities to benefit from Patient Online."
Hugh Huddy, former chair of the Access Needs Group who is also registered blind and has asthma, was involved in developing the resources. "The accessibility of the online system itself is key, because disabled people only benefit from online services when they can easily use them.
"For me, and many others using Patient Online to renew a prescription, not having to negotiate my way to the GP surgery along obstructed pavements and busy road crossings makes a massive difference. Now only one journey is needed to the pharmacy and a chunk of difficulty has been removed from the business of managing personal health."
Clearer communication
In addition, NHS England has produced a range of practical guides for GP practices, to help staff communicate effectively with people living with a disability.
The initial four guides include information on how to support people with hearing loss, how to support autistic people, how to help those who are blind or suffer from site loss and how to work with those who have learning difficulties.
NHS England hopes that practice staff will play a key role in promoting online services, making people aware that they are available and the benefits of using them.
These short and simple documents are targeted at busy practice staff keen to support patients to experience the benefits of online healthcare services, Hugh Huddy says. "The guides are designed to help ensure GP staff quickly get to grips with the disability adjustments they need to make, and so deliver a system that benefits everybody," he adds.
The free guides can be downloaded via NHS England's website – or can be requested by emailing: [email protected]
Don't forget to follow us on Twitter, or connect with us on LinkedIn!