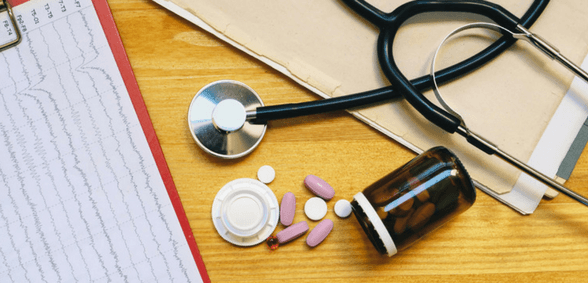 Antimicrobial resistance has been in the news of recent and GPs are being urged to join the good fight against unnecessary antibiotic prescribing. Part of this is, of course, efficient prescribing. Chris Barker, CEO of Spirit Healthcare, shares his opinion on sustainable healthcare, making the most of NHS resources and considers the benefits of 'prescribing efficiency' programmes
Getting the best value out of medicines and NHS resources is a key determinant of sustainable healthcare in the UK. The 'Next Steps' on the NHS Five Year Forward View has urged CCGs and medicines optimisation teams to 'take action' on medicines and products where cheaper, clinically equivalent alternatives are available to ensure prescribing budgets are spent on interventions that have the greatest impact on patient care.
However, despite the best efforts of medicines management to identify both the areas of prescribing that yield low clinical value and the potential cost savings of using cheaper clinically-equivalent alternatives, the combination of limited resources and long-standing behaviours embedded in NHS culture has so far often prevented evidence-based evaluations being maximised in clinical practice.
The importance of choice
A first consideration therefore might be to review a well-established principle of medicines formularies: the need to offer choice. The concept is understandable; choice is undoubtedly a good thing. However, in certain clinical areas it can be an unintended barrier to medicines optimisation.
We must identify areas where abbreviating a formulary – or, if appropriate, restricting it to a single preferred option – can accelerate savings whilst maintaining standards of care. There are a surprising number of opportunities where this is possible, some of which are in known areas of high cost. However, if formulary changes are not proactively supported by efforts to drive implementation at the local level, the intended outcomes of medicines optimisation strategies rarely materialise.
Finding support if under-resourced
The importance of formulary implementation programmes cannot be underestimated. However, medicines optimisation teams rarely have sufficient resources to support primary care teams and patients in this crucial area. Fortunately, there exist new collaborative ways of working that are helping proactive medicines optimisation teams translate their strategies into real-world cost savings.
By rethinking how they work with primary care and focus, where appropriate, on abbreviating formulary choice and working with the supplier to strengthen implementation efforts of the preferred option, medicines management can assume greater control in achieving the outcomes their work deserves. The most successful organisations will be those who identify the low-hanging fruit, reduce formulary choice accordingly and partner with organisations that can help them implement change.
A new era of outcomes-based medicines optimisation is within reach. It's time to take action and shift implementation focus through supplier collaboration.
Don't forget to follow us on Twitter, or connect with us on LinkedIn!