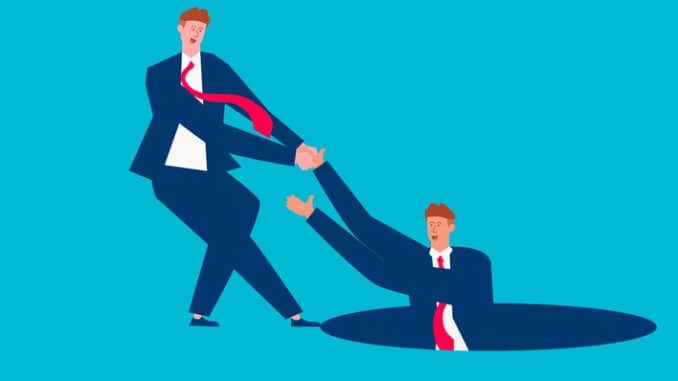 Catherine Lawler, of the Practice Managers Association, explains how the kickstart scheme could benefit your practice
As the country emerges from the pandemic the government's £2bn kickstart scheme aims to get thousands of young people into work. It is open to 16 to 24-year-olds on universal credit and at risk of long-term unemployment.
However, it's important not to make assumptions based on these criteria; so many young people have found themselves on universal credit after leaving university with no job to go to – or have become unemployed as a result of the pandemic.
The Practice Managers Association (PMA) has been appointed by the Department for Work and Pensions as a gateway provider for this UK-wide initiative (currently excluding Northern Ireland). The 100% government funding covers up to 25 hours a week, and the PMA provides training and mentoring throughout this period.
We have placed hundreds of high-calibre young candidates into GP practices, dental practices and care homes, and the placement has been beneficial for both the candidate and the employer – young people have been given hope, along with a real opportunity, and employers have received much-needed assistance at an extremely busy time at no financial cost to them. The process has been uplifting, and the feedback from young people and practice managers has all been incredibly positive.
It has been a tough year-and-a-bit – to put it mildly – and life is busier than ever. We all know practices have been overwhelmed, but the process of recruiting to the kickstart scheme does not have to be complicated or time-consuming.
'We'd love an extra pair of hands, but we simply don't have time to go through the process of advertising, interviewing and so on,' is a sentence we're hearing a lot here at the PMA from those on the non-clinical side of general practice.
An exceptionally smooth process
Minhaz Bashar, of Fernlea Surgery in London, told us he found the kickstart process to be exceptionally smooth. "Initially, there was a very informative webinar which was very helpful for us to understand the initiative," he said. "This encouraged us to sign up and apply for the scheme. Thereafter there was ongoing communication throughout with the team.
"The level of candidates was of a high standard, with very good IT and communication skills. Both of our kickstarters are graduates in relevant fields and we'll certainly be utilising their expertise."
Placements can start at any point before 31 December 2021; there is some discussion of the scheme being extended, and we really hope this happens.
"The PMA made the application process for me really quick and hassle-free," said practice manager Sherif Al-Marayati. "They even managed to find us candidates with an NHS background, which was absolutely ideal. If there are other practice managers who need extra support in the team over the next six months to get through a difficult time, I recommend speaking to Stacey and the rest of the team."
Speaking on behalf of all gateway providers, we hope employers go on to keep their new members of staff following the six-month placement, though there is no obligation to do so.
Shenade-Elisse Harris, who now works at Dawley Medical Practice in Telford, is thoroughly enjoying her new role. "I'm learning a massive amount," she said. "The recruitment process was really smooth, and I love my role and learning on the job. I am fortunate to have found a workplace where I feel comfortable, respected and included."
It is good to be a part of a scheme that can literally change the lives of young people looking not only for paid employment, but also for a fulfilling and rewarding career.