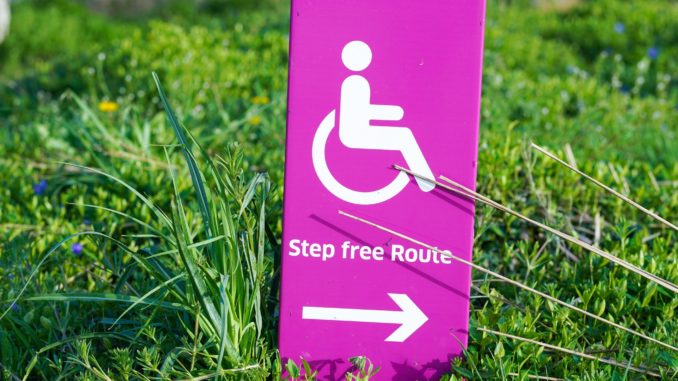 In a new study called Making best use of GP premises, the Patients' Association records how patients really feel about their practices – and the results are intriguing. Have you ever wondered what patients wanted from your surgery? Here you can find out
There's a substantial amount of research and insight into the design of hospital buildings, but very little into primary care buildings. It's a substantial gap, since primary care delivers a substantial percentage of all healthcare interactions taking place. To redress the balance, the Patients' Association has created this new report, detailing the views of patients on their practices and the services they offer.
In 2018 the Patients' Associated conducted an online survey, collecting responses from 703 people and four focus groups in Birmingham, Blackpool, Eastleigh and London to understand how patients feel about their local practices and what kind of services they would like them to deliver. The headline is that patients highly value both the NHS and their personal ability to access expert medical advice locally.
It's unlikely to be a surprise, but many consider their local surgery to be old and in need of updating. While patients want better facilities, they're not prepared to compromise on treatment – the Patient's Association found that patients demonstrate a maturity in the belief that, 'available funds should be spent on care'. So, here's what patients think about your practice.
Key findings
Many respondents stated their surgery was functional; however, almost a third (30%) reported feeling that their practice building was old, or not fit for purpose. Among the 700 surveys completed, only 19% felt that their surgery was modern or well-designed.
Asked how the environment affected their perception of care, 45% said that they felt relaxed in their local surgery while 41% felt their practice provided a 'poor environment that made them feel anxious or stressed'.
An overwhelming 84% of respondents answered that they found it easy to get around their building. Over 10% of respondents (79 people) suggested that better signage would be helpful, improving their ability to check in. Those worried about doing the decorating shouldn't be, because 83% of respondents believed that their GP surgery was well-maintained and in good decorative order.
Access to the building was an issue for some people, in terms of either getting there or access to the building; one patient was concerned at having to carry small children in car seats upstairs, with no lift. Another expressed surprise there were no lifts to the first floor consultation rooms. Both issues are potentially serious, with access to GP practices a legal requirement, as Practice Business has reported on before.
While physical access may have been a concern, transport links were also a problem for some, with 16% of patients having some difficulties in accessing their local practice.
New tech, old problems
In a world where practices are being asked to offer additional services, patients were positive, with 53% feeling it would be of benefit to have additional services like pharmacies and counselling services within the practice.
Interestingly, while delivering additional services in primary care appears central to the NHS future strategy, 62% of respondents didn't feel it was important to have other than 'basic' services located at their practices. The growth of practice pharmacists is an important component of NHS strategy, but it's not a benefit enjoyed by all, as 71% of respondents said that they did not have a pharmacy at their GP premises.
71% of respondents said that they did not have a pharmacy at their GP premises.
When it comes to technology, patients aren't convinced of the benefits. More than half (58%) of respondents felt that more technology would not be useful and almost half (48%) felt that further technology wasn't needed because buildings were too small or that, personally, they would find it difficult or unpleasant to use if it was in place
The patient experience could be improved with connectivity – 54% thought it would be useful. However, practices are slow to adopt this approach and 82% of those involved in the research do not currently offer wifi.
Improving practices
The research didn't solely focus on the negative aspects of practice design; patients were also asked how they would improve their local practices.
81 wanted a refurbishment/modernisation of their practice
170 wanted new premises
60 wanted additional services
49 wanted improved technology
42 wanted better parking.
When asked what would be desirable for future surgery buildings, there was a huge divergence of opinion. Reassuringly, 229 respondents believed no changes were needed and, of those who did want improvements, 132 wanted a mini-hub operating integrated services under one roof, 92 wanted their practice to be modernised, 38 wanted to see a greater use of technology and 28 wanted better transport links and parking.
Recommendations
The findings of the Patients' Association are unlikely to be surprising to anyone working in primary care. What they do provide is a solid evidence base on which to lobby for improvements – in terms of both finance and support. Responding to the findings, the Patients' Association has proposed 12 recommendations, listed below.
Recommendation 1: Access is taken into account with all existing and new buildings to ensure that people with disabilities are able to easily access the building and internal rooms, and that health and safety and disability legislation is always applied.
Recommendation 2: In order to house a comprehensive number of additional services, and keep buildings local for patients, the use of satellite surgeries for specialist conditions should be considered.
Recommendation 3: Consideration is given to making use of existing attractive, historical or important disused or abandoned buildings to create new GP practices rather than building new ones.
Recommendation 4: Buildings should have adequate parking and good transport links.
Recommendation 5: Buildings should provide confidential spaces for people to discuss their details, with a dedicated space for confidential self-registration, blood pressure checking and weight measurement – with the ability to automatically transmit results to a patient's record if needed.
Recommendation 6: Outside space should be optimised to create gardens to grow produce, or create an environment where people could sit and relax or recover from bad news.
Recommendation 7: Waiting areas should be adaptable for different purposes and chairs should be suitable for different people with different needs. Having local artwork on the walls to enhance the space, as well as creating a link to the local community, has received positive feedback from many patients and should be encouraged.
Recommendation 8: Buildings should be an integral part of the community, with the involvement of other organisations such as housing, benefits agencies, social care and libraries, wherever possible.
Recommendation 9: Interior decoration, such as colours, should be thoughtfully chosen to help people with dementia, autism or mental health issues and create a general ambiance of calmness and wellbeing.
Recommendation 10: Air quality within buildings should be taken in consideration – in particular, the effect of air fresheners and vapours from cleaning products as these can aggravate people's conditions and allergies, and, therefore, make time spent waiting uncomfortable for patients.
Recommendation 11: Buildings should be inclusive to the development of new technology and all should have wifi access for patients. They should also be conducive to the take-up of ongoing, new developments such as computer terminals for researching health information and carrying out basic tests.
Recommendation 12: Signage should be improved, including information about checking-in and making waiting times clearer.
Don't forget to follow us on Twitter, or connect with us on LinkedIn!