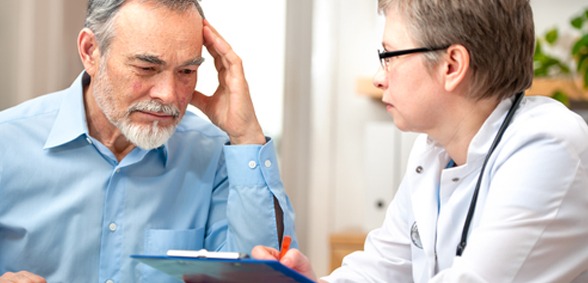 As reported by North Wales Live, new research shows that even people with a high risk of developing dementia could be saved by a healthy lifestyle
A new study shows that people with a high risk of dementia later in life may be able to reduce that risk, simply by living more healthily.
The study – conducted over eight years and including 200,000 adults aged 60 and over – collected data from the UK Biobank.
It looked to discover whether these people were more or less likely to develop dementia based on how healthy they were.
DNA was collected and analysed to discover the genetic risk score of each patient, with the highest 20% considered at greatest risk.
This 20% was asked about diet, exercise, smoking and alcohol consumption.
Patients were scored on their levels of health, and researchers later identified who developed dementia during the study while investigating whether a healthy lifestyle could be linked.
The researchers classed 68% of participants as having a healthy lifestyle, whilst eight per cent were considered to have an unhealthy lifestyle. The rest were somewhere in-between.
During the eight-year follow-up, 1,769 participants (0.9%) developed some form of dementia; the study showed that, among those classed as unhealthy, 1.2% developed dementia.
Conversely, 0.8% of healthy patients did the same. In fact, even among those in the high risk band, around 11 in 1,000 leading healthier lifestyles developed dementia.
Around 18 in every 1,000 of those with unhealthy lifestyles did so.
As a result, leading a healthy lifestyle represented about a 32% reduction in risk of developing dementia during follow-up.
The NHS branded the findings as "good news," proving that "changing our lifestyles could help everyone reduce their dementia risk."
Don't forget to follow us on Twitter, or connect with us on LinkedIn!