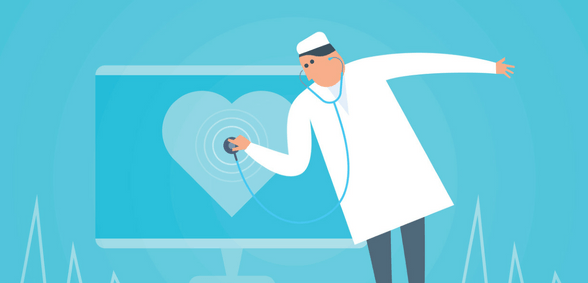 Technology is prevalent in every sector; however, to a degree, its use in the NHS remains limited – there is a gap in our digital experience as patients. Healthcare providers are on a journey towards digitisation – but how is this impacting general practice?
Our lives have become digital; we can manage everything – from our finances to our friends and daily schedules – online, so why not our health? According to The UK: your partner for digital health solutions, a report by the Department for Health and the Department for International Trade, 75% of people in the UK access health information online and 50% use the internet to self-diagnose. Yet this does not filter through to the NHS, which is largely seen as digitally-limited.
As the expectations of the patient-as-consumer change, and become more digitally-orientated, healthcare providers must adapt accordingly and embrace digitalisation.
The digital patient
If we define the 'digital patient' as one who appears to be familiar, and at ease, with digital technology, and who has a tendency to interact with your practice online, the next question is: how is your practice meeting their needs and ensuring ease of access?
Further, as patients and providers become more comfortable with the application of 'digital' in healthcare, it remains to be seen what impact health-technology will have on the delivery of NHS services – how it will impact demand on services, the workload in practices and, importantly, patient outcomes?
It's hoped that a digital NHS will empower patients and make it easier for providers to deliver high-quality care, seamlessly. However, a robust infrastructure is required to support this.
Fast facts
60% of those aged 55+ would rather consult online than wait an average of 13 days for a face-to-face appointment
69% of 18 to 24-year-olds would rather consult online than wait an average of 13 days for a face-to-face appointment
The digital practice
GP practices have, so far, led the way in patient-facing technology; consider the move from paper to digital patient record-keeping and the offering of online-access for patients to elements of their GP-held records. NHS England has recently confirmed one step towards this, contributing a £45m fund towards the cost of practices introducing online consultation systems, improving access and making the best use of clinician's time; there are also plans to introduce health-apps and consumer wearables into NHS care.
But what is the impact on practices? What have practices put in place in terms of technology to date and what plans are in the pipeline to accommodate the needs – and expectations – of the 'digital patient'?
Fast fact
71% of those with more than three children in their household said they would choose to consult online, as would 70% of parents with children aged four years and under
The promise of a digital revolution
Ultimately, the possibilities of digital technology are limitless and a digital NHS is the future. Speaking at EHI Live, in November, Dr Robert Varnam, head of general practice development at NHS England, said: "The future of primary care cannot look like it is now and patient-facing technology is a key part of helping [relieve] the pressure in primary care."
Patient-facing technology has been widely deployed in general practice, but has it been successful in its objectives? If the aim was to broaden patient access and streamline practice processes – administrative and in healthcare delivery – has this been achieved?
We have partnered with Nuance to assess the impact, consider what has been introduced to practices so far and understand what practices are planning to introduce in order to deliver healthcare for a digital population in a digitised world.