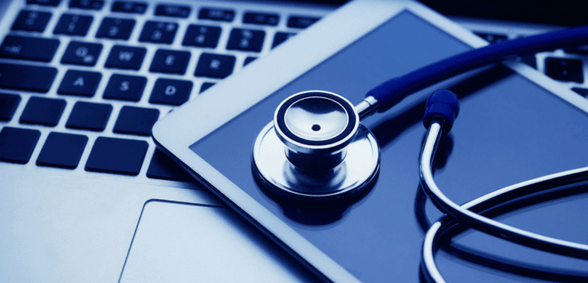 Health Enterprise East (HEE) launches medtech innovation development company
NHS Innovation Hub Health Enterprise East (HEE) has launched a separate medtech innovation development company called Medovate Ltd to boost the financial and technical support available to NHS medtech innovators.
Backed by £9m of investment capital from NVM Private Equity and a private US investor, Medovate is the first company dedicated to the development and commercialisation of innovative medical technologies from within the NHS, which will commercially benefit the NHS.
By providing funding at a crucial point in development, Medovate will ensure that medtech innovations with high potential identified within the NHS are supported through the clinical trial and regulatory approval phases so that they become products that are ready for market as quickly as possible.
Medovate's projects pipeline will initially have an intensive care, anaesthesia or surgical focus, and will be fed via HEE's pool of NHS member innovations and related intellectual property. With a 12-year track record in supporting NHS medtech innovation, HEE annually reviews in excess of 200 early stage commercial opportunities which might be suitable for protection and development as high value healthtech or medtech products. Medovate's role will be to incubate these technologies, and develop them ready for market launch in both the UK and international markets.
Medovate's unique business model offers direct benefits to the NHS in three distinct ways:
Access to funding, support and expertise to enable innovations created within the NHS to reach the market
Commercial returns to the NHS organisations and inventors that created the technologies in the first place
Reinvestment in the NHS: thanks to HEE's stake in Medovate commercial returns will be used to stimulate NHS innovation across all of HEE's NHS members
Commenting on the launch, Dr Anne Blackwood, CEO of HEE, said: "Medovate is truly a market first. No other company exists that supports NHS innovation at the same time as delivering direct commercial benefits to the NHS. It is fitting that such an innovative business structure should itself act as the incubator and launchpad of ground-breaking medical technologies. We are excited about helping Medovate grow its portfolio of pioneering medtech projects, and look forward to supporting the company with HEE's own expertise."
Stuart Thomson, incoming managing director of Medovate commented: "The substantial launch capital of £9m is a signal of Medovate's intent. Medovate will offer significant financial, technical and commercial support to many innovators within the NHS so that their ideas can be fast-tracked to market for the benefit of patients and practitioners alike."
Charles Winward, investment director at NVM added: "At NVM, we believe there is huge potential to develop technology innovation from our hospitals into the market, creating both benefits to our healthcare system and returns for stakeholders, including the NHS and investors. We look forward to working with Stuart and team, our co-investment partner, and Health Enterprise East to identify and develop the next generation of these opportunities".
Don't forget to follow us on Twitter, or connect with us on LinkedIn!