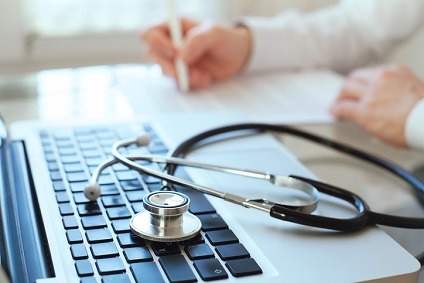 CREDIT: This story was first seen in the Daily Post
A three month bureaucratic wait imposed on incoming GPs to North Wales has been slammed by a leading patient advocate, the Daily Post reports.
Geoff Ryall-Harvey, chief officer of North Wales Community Health Council (NWCHC), said his organisation had lobbied the Welsh government for more than two years about the GP 'Performance List'.
The list is used as a register of GPs' fitness to practice in Wales.
Mr Ryall-Harvey said a consultant coming from India could start work quicker than a Welsh-born GP who applied simultaneously.
He said: "You could be a Welsh doctor, trained in Wales but working in England and you can't work in Wales unless you wait three months to be put on the list.
"If you're on the Performance List but don't work in Wales for a year you have to re-apply – and the Welsh government can't tell us why those not on the list would be dangerous."
The problem was highlighted by a recent BMA survey which showed many GP practices in Wales were under threat – a situation it said was a cause of "grave concern".
The statistics showed six GP practices at risk in North Wales with doctors not being replaced.
"It is widely known that Wales is facing a GP recruitment crisis," said Mr Ryall-Harvey, who revealed they had been consulted on five closures of practices in the past 12 months.
"There are many more changes that involved the closure of branch surgeries, closure of lists and/or reduction of practice boundaries as practices struggle to cope with the retirement of GP Principals.
"We are aware that there is a large pool of potential locums in the North West of England who are discouraged from working in North Wales, in part by the 'registration process' which they must complete so that they can work here.
"A GP living in Chester, might be choosing between locum posts in Blacon in England and Saltney – both of which are about 2,000 yards from the centre of Chester.
"Such a GP is likely to choose the Blacon job rather than go through a further bureaucratic form-filling exercise."
Mr Ryall-Harvey has written to the current minister Vaughan Gething asking for a change to the system.
A Welsh government spokeswoman said the blame lies with the UK government.
She said: "We want to see GPs being able to move freely between England and Wales, which is why we raised the possibility of an England/Wales Performers List with counterparts in the Department of Health two years ago.
"As DoH were unwilling to proceed with the plans, we decided to go ahead with our own changes to simplify the application process. The Health Secretary expressed his frustration with DoH's position on this issue in the Chamber just this week."
The Department of Health was also approached for comment.