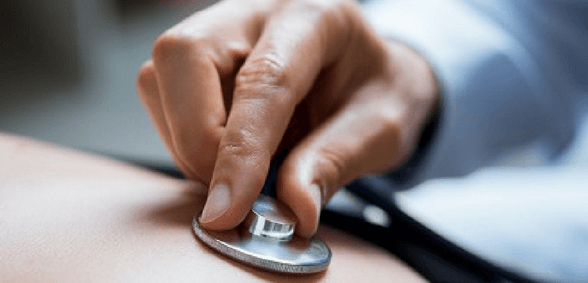 CREDIT: This story was first seen in The Scotland Herald
GPs in some of Scotland's most deprived practices have been taking cash intended to benefit patients in order to hike up their own salaries, in some cases to more than £300,000, The Scotland Herald reports.
Civil servants and doctors' leaders have also been accused of "a desire to suppress" damning research which exposes the problem, The Herald can reveal.
So-called 'Deep End' practices receive extra taxpayer funding to tackle health inequalities linked to poverty.
However, a study of the pensionable incomes for GP partners over the past decade in Scotland's largest health board, NHS Greater Glasgow and Clyde – where the bulk of Deep End practices are based – uncovered evidence that family doctors earning the highest incomes were consistently concentrated in practices with the highest levels of social deprivation.
In a letter to Andrew Scott, the Scottish government's director for primary care, study author Dr Helene Irvine said: "There is no logical explanation for that correlation given that the additional funding for deprivation is given to help GPs provide a service.
"The work also shows much wider variation in pensionable income per partner at the deprived end, than the affluent end, with some 'deprived GPs' earning very modest sums and some 'deprived GPs' earning a lot by anyone's standards…This analysis suggests that GPs who work in deprived practices are a mixture of those committed to offering a good service using their own incomes; and GPs who focus on minimising their expenses and maximising their profit with large list sizes and minimal supporting staff."
The exact detail of the salaries involved is unknown as, to date, the study remains under wraps. However, it includes one Deep End GP who was earning more than £300,000 in pre-tax personal income in 2010. The average salary for a full-time GP partner in Scotland is £100,000.
Dr Irvine, a highly-respected public health consultant at NHSGGC, said she was disappointed that there seemed to be "little appetite on the part of either the BMA or the Scottish government to consider the findings of our analysis and in fact a desire to suppress it altogether on the grounds that its release is in no one's interest. I believe the taxpayer would beg to differ."
Many Deep End GPs are also understood to be keen to see the study published. They are angry that some of their colleagues are exploiting the system to maximise their own pay.
The letter, dated January 17 and leaked to the Herald, reignites the debate over how GPs are paid.
While average GP earnings now lag far behind those of hospital consultants, Dr Irvine warns that without "regulation, capping or some alternative control of personal income" governments will never invest the sums needed in general practice.
She refers to "inopportune comments from civil servants in my presence that 'the government would never put another penny into general practice as long as some of them were making over £200,000′".
Professor Philip Wilson, an expert in primary care at Aberdeen University, said Dr Irvine was "absolutely right".
He said: "I have heard that message from senior NHS officials that yes, the very high levels of remuneration that some GPs are taking is very much against the interests of the profession as a whole."
Prof Wilson stressed that the answer was total transparency over earnings, rather than shifting GPs to a salaried model.
He said: "I think it would be a good thing if doctors' incomes were published. In Norway, all incomes of public sector employees are published."
In England, GP practices are required to publish their average earnings for GP partners.
Dr Richard Simpson, a retired GP and Labour's former Shadow Minister for Public Health at Holyrood, said Audit Scotland should investigate. He said civil servants and BMA leaders should also answer to parliament over claims they "suppressed" the analysis.
He added: "Retaining independent contractor status is important – but, like capitalism, it can't be unrestrained and unregulated. There has to be much greater openness and transparency so that if the average GP salary is around £87,000, and there are people earning three times that amount, they need to be able to justify that."
Rollout of Phase One of the new Scottish GP contract will see GPs asked to submit their income and expenses data for the first time to Government. The data would be used to develop consultant-style pay scales – but only if GPs vote for Phase Two in 2021. It is unclear what will happen if Phase Two is rejected, however, and many GPs are already expressing opposition amid fears it will introduce a "salaried service by stealth".
Dr Alan McDevitt, chair of the BMA Scotland's GP Committee, said Phase Two will address "variation in GP income".
A Scottish government spokeswoman said: "Our research, published last year, showed there was significant variation in GP pay around Scotland. The new contract, which was voted for overwhelmingly by the BMA, will ensure that from April 2019 a minimum income guarantee of £80,430 will be put in place."
She added that phase two will consider "the introduction of a GP income range that is comparable to that of consultants".
Don't forget to follow us on Twitter, or connect with us on LinkedIn!