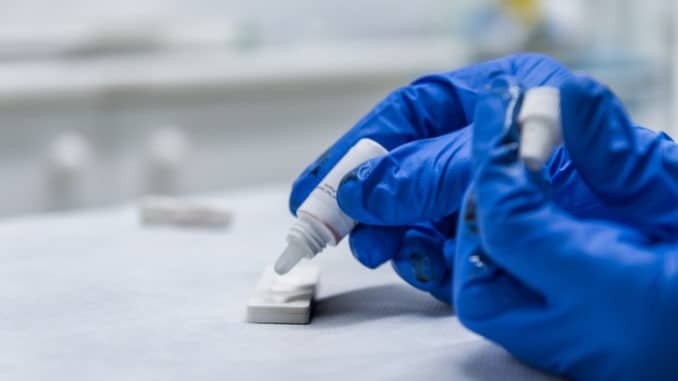 As reported by BBC news, roughly half of people in the UK now have antibodies against COVID, either through infection or vaccination, tests conducted by the Office for National Statistics (ONS) show
Most of this will be through vaccination – with 30m people having received at least one dose. Antibodies are proteins in the blood which recognise specific infections and fight them off. Among the oldest who are most at risk, levels are even higher. But there has been a small decline in detectable antibodies in that group since the peak of infections in January.
The ONS speculates this might be people who received the vaccine earliest having had their first dose but not their second – but they stress this is not evidence that these people have less immunity. Once someone has had an infection, antibodies help your body to be ready if it encounters it again. Vaccines provide a safe way to develop antibodies without risking getting ill.
The tests used in the ONS study give a yes/no result based on whether the amount of antibodies in your blood cross a certain threshold. But people can be protected by lower levels of antibodies. And there are other element of your immune system like T-cells which are not being measured here.
There is some evidence to suggest protective T-cells might be detectable for longer than antibodies. It's possible some of the decline is from infections in the first wave, as we know antibodies from infection drop off over time.
The study is conducted by taking blood from a representative sample of people around the UK to estimate what proportion of the whole population has antibodies. By 14 March, an estimated 55% of people in England had antibodies, 51% in Wales, 49% in Northern Ireland and 43% in Scotland. But among the over-65s, who are most likely to have been vaccinated, roughly 90% had antibodies.
The figures mark a rapid rise in people in the population having protection against COVID – up from roughly a third of people testing positive when levels were measured at the start of March. Other data published today shows the number of deaths seen across the UK has remained below what is expected at this time of year, having dipped under average last week.
There were 11,666 deaths registered in the week ending 19 March – 8% below the five-year average for this week.