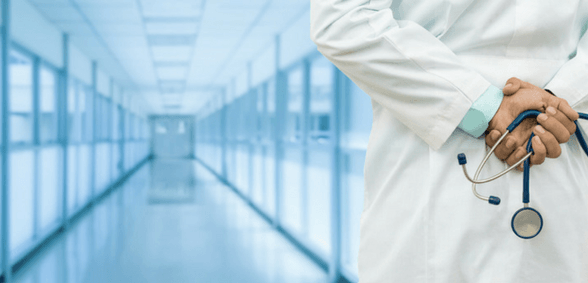 The MDU's Transactional Benefits membership has proven popular with struggling GPs, according to the organisation's research
Seventy-three per cent of 404 GPs taking part in a Medical Defence Union (MDU) survey on the topic of indemnity costs have said that the MDU's introduction of Transitional Benefits membership with reduced priced subscriptions has boosted the way they feel about the profession.
The vast majority of GPs responding to the survey also felt either positive or very positive about their personal (87%) and practice (76%) finances as a result of reduced indemnity costs.
Additionally, around half of GPs also said the reduced costs support them to recruit more staff (55%), take on additional sessions (50%) and delay their own retirement (48%).
The MDU's Transitional Benefits membership ensure around a 50% saving on indemnity subscriptions for GPs working in England and Wales. It was introduced following government commitments to create state-backed indemnity for GPs and primary healthcare staff in those areas from April 2019.
An array of comments from GPs enjoying the service include: "This makes an enormous difference plus a boost to morale which has been at rock bottom for some time"; "I'm delighted that the MDU is being proactive, I just need the reassurance of the government cementing the future arrangements"; "My MDU reduced subscription has helped to reduce my stress levels"; and "Good to see the costs come down and the MDU react quickly to the government."
Dr Christine Tomkins, MDU chief executive, said:
"It's great to hear that our decision to support GPs with affordable indemnity costs is having a beneficial impact on our members. The vast majority of GPs who responded to our survey felt positive about staying in practice and supported with personal and practice finances because of the reduced costs. This is good news for them and their patients.
"We know from our own research that before our subscription reductions, indemnity costs were becoming unaffordable for our members, forcing many to consider leaving practice or giving up certain types of work. The introduction of Transitional Benefits reflects the MDU's ethos of adapting to meet the changing needs of the medical profession.
"In the meantime, our negotiations continue with the English and Welsh governments about the details of the state-backed indemnity schemes. We believe that as well as dealing with future claims, the schemes will also need to meet the cost of historic liabilities which include incidents that have occurred but a claim has not yet been notified and notified claims that have not yet been settled.
"This happened when NHS indemnity was introduced for hospital doctors in 1990 and it would be fair and appropriate to do the same for GPs."
Don't forget to follow us on Twitter, or connect with us on LinkedIn!