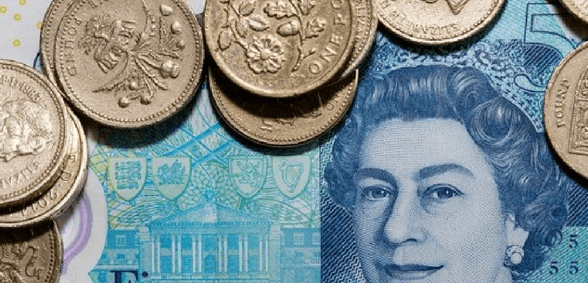 A group of doctors is putting forward the idea at this week's BMA conference that patients should be charged to visit their GP
The British Medical Association's national conference is this week hearing a motion for patients to be charged to visit their GP – an idea conceived in an effort to make them reconsider whether they need to see a doctor.
According to Gloucestershire Live, doctors from the county aim to urge the government to charge £5 each visit and the concept has, unsurprisingly, proved controversial. Mark Forster, lay secretary for Gloucestershire Local Medical Council told the news site that GPs are struggling with increasing demands on their time and the charge could encourage patients to look after themselves when they have minor issues.
Dr Andy Seymour, GP and clinical chair at the NHS Gloucestershire Clinical Commissioning Group, responded to the concept:
"Both I and NHS Gloucestershire Clinical Commissioning Group strongly believe that the NHS should be free to patients at the point of delivery, and that it should be based on clinical need, not ability to pay; these principles have been at the core of the NHS since its foundation 70 years ago.
"I would be surprised if many of my GP colleagues would support charging patients and I also expect the BMA not to approve the motion."
Professor Helen Stokes-Lampard, Chair of the Royal College of GPs, also weighed in on the idea:
"Charging patients for GP appointments would go against one of the founding principles of the NHS, that care is free at the point of need. It risks deterring patients from seeking medical help in the early stages of illness, when they can be dealt with cost-effectively and efficiently in primary care, rather than requiring expensive specialist care in hospitals, and it is bound to negatively affect our vulnerable patients, who are less able to pay for healthcare, most.
"Charging for appointments would also be considerably more complicated than it sounds – and GP surgeries are simply not equipped to do it. It would heap yet another administrative burden on practices, that we simply don't need with the workload pressures facing our profession.
"General practice is facing intense resource and workforce pressures at the moment, but charging patients for appointments is not the answer. The Prime Minister, earlier this week, announced an extra £394m a week for the NHS by 2023 – what is important is that additional investment is used to ensure a robust general practice service, so that we don't even need to consider charging patients for their care, and our service can continue to be the sustainable foundation on which the NHS is built."
Don't forget to follow us on Twitter, or connect with us on LinkedIn!