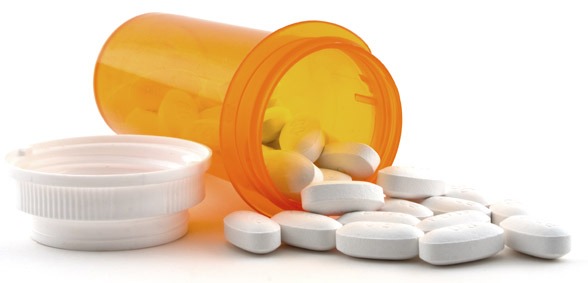 CREDIT: This story was first seen on carehome.co.uk
Doctors are urging caution over the routine prescription of statins on the NHS, in response to a study suggesting most older people should receive the medicine to reduce the risk of heart attacks, carehome.co.uk reports.
A study by Harvard University, published in the British Journal of General Practice, looked into the risk of heart attacks and suggested the possibility of using statins as a preventative measure, however the Royal College of General Practitioners (RCGP) has warned that the potential to overprescribe statins exists and could have serious implications for patients as well as GPs.
Professor Helen Stokes-Lampard, chair of the RCGP, said: "We need to get the risk scores right. If we find that all men over 60 and all women over 75 are going to be eligible for statins with new risk scoring, regardless of any other risk factor, then it should ring alarm bells – because it is not clear that every 60-year-old man or 75-year-old woman is going to benefit from statin therapy."
One of the study's main conclusions highlighted that risk was largely found to be linked to age. According to the study, almost all men who are over 60 and all women who are over the age of 75 should be taking statins. In addition to this the study argues that more than a third of people between the ages of 30-84 should be allowed to take statins on the NHS.
However, many professional bodies including the RCGP, are calling for GPs to adopt a more 'common sense' approach to the issue of statin use, with concerns that routine prescribing will add to GP workloads and cause unnecessary side effects for patients who aren't actually at risk.
"As with any drug, taking statin medication has potential side-effects, and taking any medication long term is a substantial undertaking for patients. Many don't want to take statins once they have learned all the facts – and GPs will respect patient choice" said Professor Stokes-Lampard.
The Harvard study examined algorithms from controversial 2014 National Institute of Health and Care Excellence (NICE) guidelines to 'determine risk factor levels required to exceed the risk threshold for statin therapy, and to estimate the number of adults in England who would require statin therapy under the [2014] guidelines'. It then compared this with figures from a Health Survey for England data in 2011.
Professor Stokes-Lampard added: "We also need to remember that whilst clinical guidelines are useful tools for GPs when developing a treatment plan for patients, they are not tramlines.
"It's important that as new evidence becomes available, it is taken on board as guidelines for healthcare professionals are updated – but NHS resources and workforce must also be a factor. We agree with researchers that the workload implications for GPs and our teams with so many people being potentially eligible for statin therapy is enormous, so this must be matched with appropriate resources."
Don't forget to follow us on Twitter, or connect with us on LinkedIn!