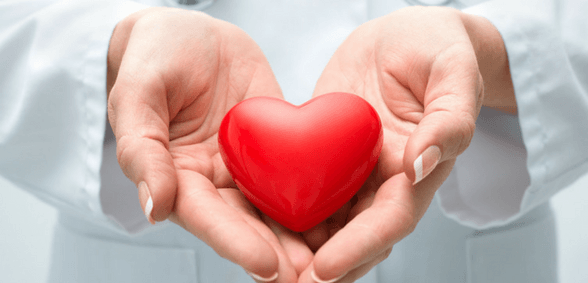 CREDIT: This story was first seen in The Telegraph
Overweight patients should be handed a tape measure and told to measure their own waistlines as part of the war on obesity, GPs have said.
The Telegraph reports that doctors said people should be encouraged to take responsibility for their health, instead of being "passive" in efforts by medics to spur them to lose weight.
Prof Helen Stokes-Lampard, chairman of the Royal College of GPs (RCGP), said patients were more likely to act on health problems if they were pro-actively involved in monitoring of them.
GPs are paid to keep a register of all obese patients, calculating their Body Mass Index (BMI), as part of attempts to track obesity and encourage weight loss.
But family doctors said weighing and measuring patients left them as passive recipients of care, instead of "buying in" to the idea of making positive changes.
The RCGP chairman said patients should be encouraged to measure their own waistline, weight, and track their own blood pressure in the doctor's surgery.
"By getting patients to do this themselves, it is encouraging them to be more interested in their health – in self-caring," Prof Stokes-Lampard said.
"And where weight is concerned – we know that obesity is a huge issue – this proactive approach brings it to the front of their consciousness; it isn't just a passive thing that they have no control over."
Soaring obesity levels have left two in three adults obese or overweight, official figures show.
Cllr Andrew Hardie, deputy chairman of Birmingham City Council health scrutiny committee, said handing responsibility back to patients showed a far deeper understanding of "the psychology of weightloss".
"Taking the BMI is what I do to the patient," he said. "If the receptionist gives them a tape measure to measure their abdominal circumference – which is actually a more accurate measure – they are doing it to themselves and they are buying into it," he said.
Prof Stokes-Lampard said GPs should ensure patients could track their health – while sparing their blushes.
"Some GP surgeries already do it really well. You do need a bit of space and a bit of privacy because most people don't want to measure their waistline in the waiting room, they would rather do it in a quiet corner," she said.
Tam Fry, from the National Obesity Forum, said: "It is a great idea. The Government has wasted millions nannying and hectoring the public.
"But the key people in the battle with obesity are GPs.
"It's a good idea to get patients to measure their own height, weight and waistline as they wait for their appointment at the practice. Then the GP can use their clinical judgement to give advice and the patient feels involved."
"It is about empowering people. We need to promote wellness and prevention rather than curing illness," he said.
Prof Stokes-Lampard also said GPs also needed to accept that most patients would have googled symptoms before they consulted their doctor, and work constructively with them.
"Dr Google enters 80 per cent of consultations that I have nowadays," she said, suggesting younger patients were "mystified" when GPs did not use the search engine during consultations.
"We have to work with it and we have to be bold and that's a challenge for all of us I think," she told an RCGP event.
An NHS England spokesman said: "Independent evidence shows that when people are more actively involved in their own care, their health is improved and unplanned admissions are reduced."
Last month Health Secretary Jeremy Hunt announced that all patients should be able to book a GP appointment, check their patient record, and receive support for managing long conditions via an app by the end of next year.
Don't forget to follow us on Twitter, or connect with us on LinkedIn!