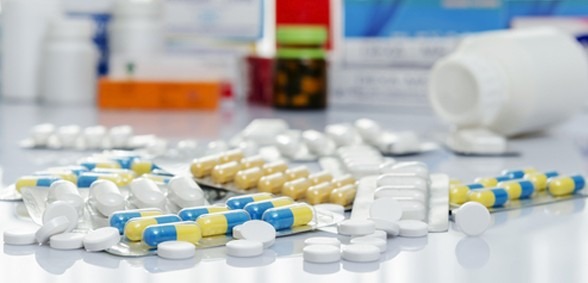 A BJGP study has shown that GPs must be made aware of – or encourage their patients to tell them about – any herbal medications and supplements patients are taking alongside prescription drugs
A British Journal of General Practice (BJGP) study (Prevalence of drug–herb and drug–supplement interactions in older adults: a cross-sectional survey) has shown that polypharmacy – the use of several types of medication at once – is common among older adults in particular, with an increasing number using herbal medicines and supplements.
The study's aim was to establish the types of cross-medication that is happening and the effects it may have, via a questionnaire posed to 155 adults aged 65 years or older who were taking at least one prescription drug.
The results showed that 33.6% of respondents used herbal medicines or dietary supplements alongside prescriptions. The number of herbal medications ranged between one and eight, and the most common ones used were evening primrose oil, valerian and Nytol Herbal. The most common supplements were cod liver oil, multivitamins, glucosamine and vitamin D.
The BJGP found that 16 of the participants who admitted to using herbal or supplemental medications alongside their prescribed medications were at risk of adverse drug interactions. The organisation, therefore, has recommended that patients are transparent about their herbal and supplement use.
Chair of the Royal College of General Practitioners (RCGP), Professor Helen Stokes-Lampard, said of the survey results:
"Our ageing population means that more people are living longer, often with more than one long-term condition and as a result, they are often, quite appropriately, taking multiple prescribed medications in order to treat and manage these conditions.
"What's important is that the patient's GP is aware of all the different medicines and supplements a patient is taking, so that we can keep an eye on the way they interact with each other. Patients may not think to mention to their GP what herbal medications or dietary supplements they may be taking, but this research is a useful reminder that patients should disclose all of the medication they are using, including any natural or herbal drugs, so that the GP can weigh up all of the benefits and risks and advise of any potential adverse interactions.
"GPs do have concerns about the over-medicalisation of patients and that's why we are working with them to ensure they are only taking the medication they really need and that have evidence of benefit, so that they can live the best possible quality of life and not spend money on supplements that won't help and may in fact cause harm.
"Another way GPs are encouraging patients to be healthy is by recommending activities such as community or volunteer groups, or exercise classes, so that patients are doing their very best to reduce reliance on medication for conditions which are lifestyle-related."
Don't forget to follow us on Twitter, or connect with us on LinkedIn!