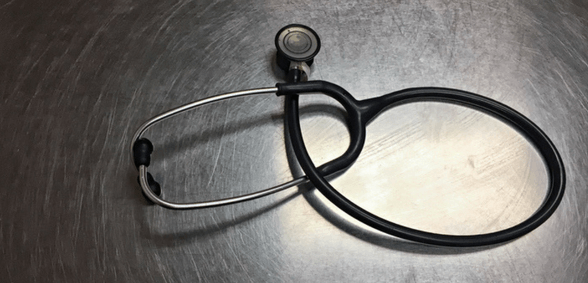 CREDIT: This story was first seen in getwestlondon
Figures from NHS Digital cover the period from July 2016 to December 2017, getwestlondon reports.
Twelve west London GP practices have closed or merged in the last 18 months, NHS Digital figures reveal.
It comes at a time of increasing demand on health services, the Royal College of GPs has warned.
The fall in surgeries puts an extra strain on GPs, with separate data revealing that the number of patients registered with a GP in the west London area grew by more than 72,000 to a total of 301,806.
This pushed the average number of patients per surgery up to 6,499, compared with 6,181 in January 2017.
The closures and mergers all happened between July 2016 and December 2017.
In the Kensington and Chelsea and Queens Park and Paddington NHS area six practices closed or merged. There are now 5,653 patients per surgery, up from 5,388 in January 2017.
In the Brent NHS area two GP practices closed or merged, making an average of 5,917 patients per surgery, up from 5,660 in January last year.
And one GP practice closed or merged in each of the Ealing , Harrow, Hillingdon and HounslowNHS areas, four in total.
Chair of the Royal College of GPs Professor Helen Stokes-Lampard said: "Unfortunately, these situations are often the by-product of the overall state of general practice and the pressures currently facing our profession.
"In a snapshot, chronic underfunding, a depleted workforce and sever lack of resources.
"GP surgeries are at the heart of any community so the decision to completely close a practice will only be made as a last resort and once all other avenues to find a solution have been explored.
"Our workload has increased by at least 16% over the last seven years but investment in the general practice has not risen at pace with demand – for some surgeries they simply cannot function anymore.
"This is of course not always the case and some practices might proactively decide to merge with another surgery in order to pull their resources to allow them to provide additional services for patients or better appointment access for the community.
"Ultimately though surgeries should not be put into a position where they have to choose between delivering patient care under intense pressures and permanently closing their doors.
"That's why we need to see NHS England's GO Forward View, which promises an extra £2.4billion to general practice, 5,000 more GPs and 5,000 more members of the practice team, delivered, in full, as a matter of urgency, to ensure patients across the country continue to get the care they need and deserve."
Across England 280 GP surgeries closed or merged in a five-month period in 2017.
London had a total of 46, in the north of England there were 96, in the midlands and east of England 60 and in the south 79.
An NHS England spokesman said: "Many practices are choosing to merge and work with other GPs in order to offer their patients a much greater range of services and benefit from more efficient ways of working.
"More young doctors are now choosing to be GPs partly because of an extra £2.4bn pledged to expand vital GP services."
These figures have been revealed after the NHS suffered a turbulent winter where routine operations were cancelled.
Thousands of patients were also waiting for hours in accident and emergency.
"These figures do not reflect closures – many practices are merging with others to work more efficiently and provide better services to patients," stated a Department of Health and Social Care spokesman.
"To support GPs we have committed an extra 5,000 doctors in general practice by 2020 and an extra £2.4bn a year by 2020 to improve care and deliver better patient access."
Don't forget to follow us on Twitter, or connect with us on LinkedIn!