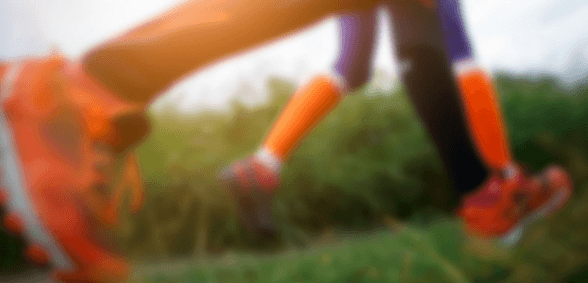 One way of lessening the pressure on general practice is looking at ways of improving the health of the population. Social prescribing is being promoted as one means of achieving this and 'parkruns' are becoming an increasingly popular prescription to increase activity levels and the fitness and wellbeing of the community.
Practices are perfectly placed to promote parkruns; they are also perfectly placed to prescribe them. The RCGP has produced a 'parkrun practice toolkit' to help practices become a 'parkrun practice'
If you are interested in improving health and wellbeing through physical activity, including volunteering, providing opportunities to socialise, make friends and be part of a welcoming, supportive community – and giving your community the opportunity to engage in activities that are free, outdoors and accessible to all – parkrun could be the answer.
What are parkruns?
They provide participants with
Free, weekly 5k events for all ages from 4+, every Saturday morning, in areas of open space
2k junior parkruns for four to 14-year-olds and their families on Sunday mornings
Over 750 locations in the UK
Organised by local volunteer teams
Not races: walk, run, jog, volunteer or spectate
Taking part is easy: register once on the parkrun website, print off your personal barcode and head down to your local event
parkrun is open to all, including those who are inactive or have health conditions or disabilities.
Whether people want to improve their fitness, make new friends, cope with health problems, learn new skills or simply be outside with others, parkrun has a positive impact on health and wellbeing and changes lives.
What is the impact on health and wellbeing?
Parkrun benefits health and wellbeing through increased physical activity, skill development, friendships and socialisation, mutual support and personal empowerment.
The UK chief medical officer's advice is for all adults to get at least 150 minutes of moderate-intensity activity or 75 minutes of high-intensity activity per week – and just 10 additional minutes can make a clinical difference, reducing the impact of the chronic health conditions GPs and their teams see every day. One third of men and half of all women do not achieve this target, and one fifth of men and a quarter of women are physically inactive – achieving less than 30 minutes of moderate activity per week.
Plus, there's good evidence that volunteering itself offers health benefits – studies have shown that it decreases rates of depression, reduces social isolation and improves self-esteem.
Primary healthcare teams can play a key role in empowering patients to make positive behaviour changes – educating them to recognise the link between their chronic health conditions and lifestyles.
Join the movement, download The RCGP has produced a 'parkrun practice toolkit'
The parkrun initiative
parkrun UK has launched a new 'parkun practice' initiative with the Royal College of General Practitioners (RCGP), Clinical Innovation and Research (CIRC) and the Physical Activity and Lifestyle clinical priority team. Under this initiative GP practices across the UK are encouraged to develop close links with their local parkrun to become 'parkrun practices'.
Involvement in this initiative will help practices to:
Improve the health and wellbeing of practice staff
Improve the health and wellbeing of patients, reducing the need for lifelong medication
Raise awareness amongst the parkrun community of services that practices provide
Develop a local community and environment centred around wellness-generation
Support the UK-wide movement to scale-up social prescribing activities.
The purpose of the RCGP Toolkit
This toolkit is for GP practices who want to become parkrun practices and parkrun event teams who become linked to these practices. It provides practical guidance for becoming a parkrun practice, in addition to the suggested activities that a GP practice can undertake in collaboration with their local parkrun event, and contains a number of promotional resources and links that can be personalised, printed or digitally shared.
Access the guidance, information and promotional resources provided in The RCGP 'parkrun practice toolkit'
Process for becoming a parkrun practice
To become a parkrun practice either:
contact your practice's local parkrun event team, or
your local parkrun event team will approach your practice.
Event team contact details can be found here. Note that events are delivered by volunteers and participation in the initiative is at their discretion.
We recommend that GP practice staff attend their local parkrun event before registering, to meet the event team and experience parkrun and its benefits first hand.
At least one designated person should be chosen as the principal contact within the practice. The practice and the parkrun team should liaise and agree how to implement the partnership.
Practices should fill out the form at http://www.rcgp.org.uk/parkrun to register their interest in becoming a parkrun practice. A follow-up email will include a link to the certificate. It is hoped that this certificate will be prominently displayed in the practice waiting room.
If there is not yet a parkrun event nearby, you could do what Graves Medical Centre did in 2012 and start one! More information can be found here.
Don't forget to follow us on Twitter, or connect with us on LinkedIn!