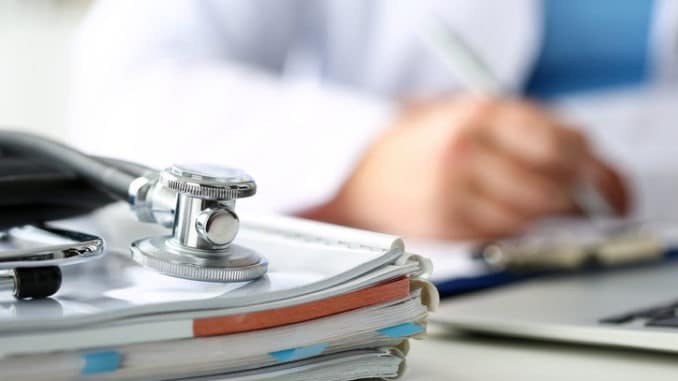 As reported by BBC news, a Londonderry doctor has been suspended from practising for 18 months following complaints about comments she made about the COVID-19 vaccination programme
The interim measure was imposed on Dr Anne McCloskey at a hearing on Tuesday. In August, Dr McCloskey, a former Aontú councillor, expressed concerns in a social media video about young people and the vaccine. That led to a number of complaints being made about her conduct. Foyle SDLP assembly member Sinead McLaughlin lodged a complaint with the GMC.
The suspension imposed on Tuesday by the Medical Practitioners Tribunal Service (MPTS) – the independent body which decides whether doctors are fit to practise medicine – means she is now unable to practise in the UK while the General Medical Council (GMC) investigates.
A GMC spokesman said: "The tribunal directed an 18 month interim suspension, but all such restrictions are kept under regular review while a full investigation is carried out.
"The GMC can refer a doctor to the MPTS for an Interim Orders Tribunal at any point during an investigation, if it is necessary for the protection of the public, or otherwise in the public interest or in the interests of the doctor".
Last month, the Health and Social Care Board (HSCB) said it was suspending Dr McCloskey "as a precautionary measure while it undertakes a full investigation". It said it had received complaints "from both GP colleagues and members of the public around her behaviour, comments and conflict of interest" about the social media video.
In the nine-minute video posted on 22 August, Dr McCloskey made a number of claims, including that there was not enough evidence that it was safe for young people to be vaccinated. Dr McCloskey said she was "distraught" by the number of young people "damaged" by "unlicensed and unapproved" vaccines. She said many young people had been "coerced, bribed or bullied" into being vaccinated and that vaccines were "malevolent". There is no evidence to support Dr McCloskey's comments.
Health chiefs say the risk of becoming ill from COVID-19 is about 90% lower if you have been vaccinated. The largest study of its kind has indicated that younger people gain more protection from being vaccinated than older people.
The SDLP's Sinead McLaughlin said she submitted two social media videos posted by Dr McCloskey to the GMC for the council to consider.
"It is essential that medical professionals provide patients and the general public with the best possible advice with regard to vaccinations," she said.
"I am extremely concerned that anti-vaccination and COVID denying propaganda is discouraging some of our population from being vaccinated".
In October, last year Dr McCloskey stood down from Derry City and Strabane District Council because of differences of opinion with her party over Stormont's handling of COVID-19. She also stood down as the party's deputy leader.