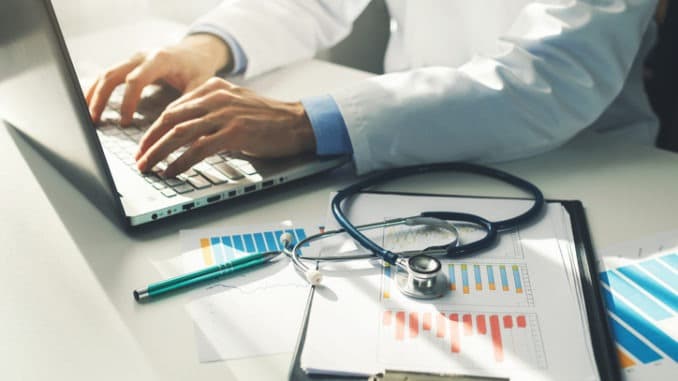 As reported by BBC news, people in parts of Wales are facing a "crisis of access" to GPs, according to a patients' watchdog
The Community Health Council (CHC) said many were left waiting for up to an hour on the phone to speak to someone. When they finally get through, they are often told there are no available appointments, it added. The British Medical Association (BMA) said doctors were trying to ease the problem by using modern technology such as video calling. But the union admitted an ongoing problem had been made worse by the pandemic.
One health board estimated demand for appointments was up 20% in some places. Geoff Ryall-Harvey, of the North Wales CHC, said he feared people were getting "extremely frustrated". Some surgeries, he said, had banned queueing outside because of COVID. But with some GPs not having an online booking system, he said this had meant long waits on the phone for some.
Ryall-Harvey said: "People are being told all the appointments are gone, even at 08:10 in the morning when the lines have just opened.
"It's one thing to be told that there are no appointments left, but for this to happen several days on the run means there's a very real crisis of access for people in some areas.
"Part of the problem goes back before the COVID pandemic. There has been a steady decline in the number of GPs working in Wales."
Becca Martin, of Wrexham, tried to make a GP appointment for her 67-year-old father Steve when he developed a urine infection in June. But she said it was "incredibly difficult" and by the time they managed to get one, his condition had become so bad he was taken straight to hospital.
"My mum was on the phone for over an hour at one point," Martin said.
"That's not unusual – I've heard many cases of people on the phone for upwards of an hour trying to get through."
After being repeatedly told there were no appointments and to call back the next day, Martin said her mother told the surgery she "was fearful for his life and she thought he was going to die".
"By that point it was too late and he was blue-lighted to hospital because he'd deteriorated too much," she explained.
Many Welsh GP surgeries are run independently, contracting services to the local health board. Betsi Cadwaladr health board estimated that in practices it managed, demand for appointments had increased by up to 20%.
Dr Phil White, chairman of the Welsh GPs Committee at the BMA, which represents doctors, said problems were developing before COVID with more GPs being lost to early retirement. But he said GP surgeries are often in buildings with small waiting rooms, which were not safe for large number of often vulnerable people.
"But video consultations, phone consultations and e-mail consultations have escalated considerably over the past 12 months," he added.
The Welsh NHS Confederation, which represents the organisations that make up NHS Wales, said the health service was facing "unprecedented demand".
"More people are needing to access primary care with services under more pressure now than they were at the height of the pandemic," said director Darren Hughes, adding leaders were doing "all they can to address these issues".