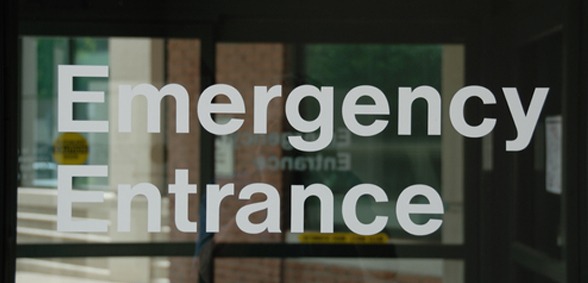 Plans to introduce GP triage to A&E departments are misguided and likely to be ineffective warns Dr Caroline Greene, GP and business development manager at medical education provider Red Whale
The recent announcement that all A&E departments in England will be introducing a GP triage service by Christmas was met with dismay by many of us who work in primary care.
While the recognition of the valuable skills GPs have in diagnostics and patient management is undoubtedly positive the idea that these skills are best placed in an emergency environment is wrong.
Not only will a GP triage scheme encourage patients with minor or non-urgent problems to use an already over-stretched A&E service, there are also simply not enough GPs available to step into such a role without having a negative impact on patients' ability to access primary care in the community (which is exactly where they should be receiving it – not as isolated episodes within an 'emergency' setting).
Coping with workload pressures
Our recent survey shows that unmanageable workloads are already compromising the quality and consistency of the care that GPs are able to provide, with 85% saying that the volume of their workload prevents them from doing their job well.
Adding to this existing workload by forcing GPs to provide A&E triage services will mean that patients are even less likely to be able to get an appointment with a GP who knows them well and has access to their full medical record in their own practice. This, in turn, may even increase the number of patients turning up in A&E to be seen.
We also know that being able to offer high quality, consistent care to patients is what attracts doctors into general practice in the first place. In our recent survey the majority said it is the long-term relationships they are able build with their patients that matters most to them; taking GPs out of their practices and putting them into an emergency setting removes this fundamentally attractive aspect of the role.
The future of GP recruitment and retention
With more than 90% of GPs having either reduced their hours, considered leaving or even left the profession in order to cope with increasing workloads, and fewer than a third (30%) saying they would choose to train as a GP if given the option now, anything that makes general practice less attractive as a career could have serious consequences in terms of future GP recruitment and retention.
If GPs are indeed to be co-opted into these A&E triage schemes, despite our warnings against it, the way in which practices are managed will need to fundamentally change. Some may choose to expand the role of nurses, pharmacists and physiotherapists, while others may join together to work at scale in 'super practices' to allow the sharing of administration and management responsibilities.
To ensure that this kind of working does not erode the quality, continuity and personalised care that most GPs have been able to provide for families for generations, practice managers have an increasingly important role to play.
'The changing place of primary care'
For this reason Red Whale has recently launched a training course specifically to help practice managers and GPs work more effectively together. The 'Lead. Manage. Thrive!' course helps GPs and PMs to understand themselves and each other, which can increase resilience and productivity, improve patient safety and patient care and make the working environment a happier and healthier place for everyone.
Whether or not the plans for GP triage within A&E go ahead their announcement is indicative of the changing place of primary care within the health system. As GPs and practice managers our job is to ensure that patients continue to be able to access high quality, consistent primary care, now and in the future – whatever that looks like.
About the author
Caroline Greene is a practicing GP of more than 10 years, working in Burwell near Cambridgeshire. She is passionate about great primary care and helping patients to understand and navigate their health concerns.
She undertook academic training in Oxford alongside regular GP training and has a special interest in getting evidence based medicine into daily practice. She worked as a programme director in Reading teaching GP trainees, before taking on her role at Red Whale where she writes for several course handbooks and teaches GPs, nurses and pharmacists. She is now business development director with responsibility for developing new products.