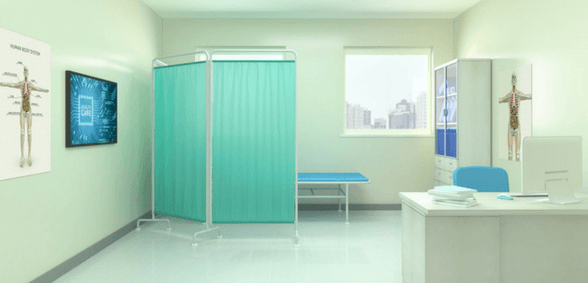 GP leadership training aims to develop existing skills and alleviate the ongoing challenges surrounding GP recruitment and retention in Suffolk
Efforts are continuing in a bid to address the ongoing challenges around GP recruitment and encourage more doctors to stay and work in Suffolk.
Suffolk GP Federation's latest leadership course aims to develop the skills of the existing workforce and promote career development amid a national shortage of GPs who want to join the profession.
The Future Leaders programme was held for GPs in Ipswich and included discussions on the future of general practice and the main financial, regulatory and legal challenges facing primary care.
Attendees also looked at the wider NHS and public-sector system, as well as exploring their own leadership styles.
Dr Paul Driscoll, medical director and chairman of Suffolk GP Federation, said: "GP practices in Suffolk are working under severe pressure and – as has been well reported – this is often linked to difficulties surrounding the recruitment of health professionals. Many of our more experienced GPs are also deciding to retire – leaving something of a vacuum.
"As a federation, we are working proactively to address the challenge in the most effective way and we have a number of initiatives that aim to make general practice more appealing.
"It's vital that doctors leaving the profession are replaced and the aim of the Future Leaders programme is to create a pool of younger, enthusiastic GPs who have the skills and knowledge to drive healthcare forward in the county over the next five to 10 years.
"To the best of our knowledge it's the only training of its type in the country and we hope that it demonstrates to both newly qualified and senior GPs that Suffolk is an attractive place to work – where there is an opportunity to advance their career and expertise."
The latest course also included a visit to the Bromley-by-Bow Centre in Tower Hamlets, which promotes non-medical aspects of well-being.
GPs said the course has helped to build their confidence and led to a desire to see positive change within their own practice.
Dr Bianca Hawkins, a salaried GP at Deben Road Surgery and Dr Solway and Dr Mallick Practice in Ipswich, said: "The programme has made a big difference to the way I now approach my role. It gave me a greater awareness of the complexity of the NHS and was a great example of how by working together we can help to drive positive change for the benefit of our patients."
As well as the Future Leaders programme, Suffolk GP Federation also runs a Leading the Way course for newly qualified GPs to help with training and peer support.
A contribution to funding came from Ipswich & East Suffolk CCG, reaffirming the collaborative approach that health organisations across the county have been taking to improve the services available.
Maddie Baker-Woods, chief operating officer, NHS Ipswich and East Suffolk Clinical Commissioning Group, said: "The recruitment challenges facing the NHS are well known. It is essential that we work together to develop and retain our excellent current clinical teams and attract new talent so that Suffolk retains its enviable reputation for high-quality primary care."
The Future Leaders programme was designed and facilitated by Judy Oliver, from Oliver & Company, which specialises in leadership, training and coaching for individuals, teams and organisations.
Don't forget to follow us on Twitter, or connect with us on LinkedIn!