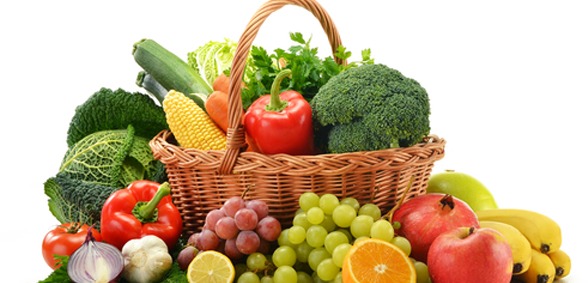 The health and social care secretary has announced a review into hospital food in England
The government has revealed that it is launching a review into hospital food, in a bid to make it more healthy and sustainable.
According to the British Medical Association (BMA), food in hospitals is falling short of what is acceptable for patients and staff alike.
BMA board of science chair Prof. Dame Parveen Kumar, said: "The commitment by the government to improve hospital food environments is indeed welcome as much of the food provided in healthcare settings across the country falls short of what should be acceptable.
"The finding of a recent BMA survey of doctors working in hospitals highlighted the inconsistent and often poor provision of food for staff with the majority of doctors agreeing that the food provided for patients did not promote a healthy balanced diet.
"Given that the NHS functions as a 24-hour service, it is also worrying that almost two-thirds of the doctors surveyed revealed that the only food available to them working on night shifts was from vending machines, with the majority saying the choice was unhealthy.
"Improving hospital food is a win-win situation and it only makes sense that in an environment that is so geared towards promoting and improving health, the food provided should be healthy, sustainable and high quality."
Deputy chief executive of NHS Providers, Saffron Cordery, added:
"Good hospital food is an important factor in patient recovery and wellbeing. Trusts are working hard to ensure they meet nutritional standards and provide good quality food, and will continue to look for ways to improve.
"Arrangements for catering within trusts vary. Some don't have the kitchen facilities to be able cater on site for patients, and so they will have links with national wholesale suppliers.
"Elsewhere, some trusts have been able to develop close links with local suppliers, and others have been able to maintain their own kitchens.
"We have to be careful that any review of hospital food takes into account existing arrangements and avoids a one-size-fits-all approach, as well as bearing in mind the potential cost implications of any changes required.
"This could include investment in additional workforce and facilities, and there would also be the costs associated with renegotiating and winding down contracts and agreements with suppliers and outsourced catering organisations."
Don't forget to follow us on Twitter, or connect with us on LinkedIn!