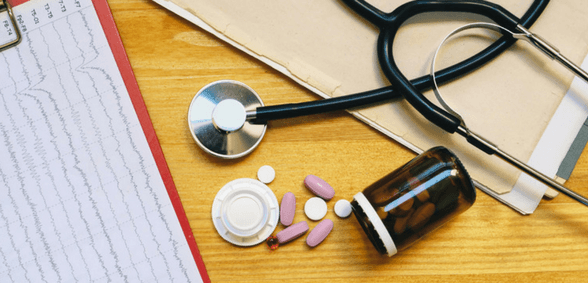 Following a Reform think tank examining the effectiveness of apprenticeships in the primary care sector, the UK Practice Managers Association (PMA) has stepped up to defend their use. Tina Nightingale, PMA editor and social media manager, examines the PMA's own experience of apprenticeships and how they can and do work
The UK Practice Managers Association (PMA) is defending the use of apprenticeships in the primary care sector in response to the negative findings by the Reform think tank, widely covered in the media recently. The PMA has found that its experience of apprenticeships in the NHS has been overwhelmingly positive and is keen to support GP practices to use this model for staff development.
"There are many advantages to apprenticeships in the primary care sector. They include motivational development opportunities, improved staff retention and succession planning. They are also an excellent way to attract new recruits. Apprentices can make a significant contribution to non-clinical roles within a GP practice." said PMA director, Austin Ambrose.
NHS apprenticeships map directly onto the HEE National Quality Framework, with a strong emphasis on educational governance and leadership, developing a sustainable workforce and more. They also offer an opportunity to tackle workload issues highlighted in the NHS Five-Year Forward View and support the emergence of new professional roles for non-medically qualified staff.
Quality Principles for NHS apprenticeships have been set out clearly by Health Education England (HEE) and The National Skills Academy for Health (NSAH). The principles have been designed to 'help healthcare employers and those leading on the development of apprenticeships to understand what it takes to achieve high-quality outcomes and the standards they should be expected to evidence through their organisational approach to apprenticeships.' Apprentices themselves can therefore expect to find themselves in a supportive environment whilst learning on the job.
Three key principles for best practice in apprenticeships:
The whole of the GP practice, including the leadership team, should have buy-in to the scheme. They should support the apprentice, recognising and rewarding the contribution they make. In doing this, the apprenticeship becomes an integral and important part of the business.
It is vitally important to ensure the apprenticeship you select for your practice is one that will enhance current working. There are a number of relevant courses available for primary care – all of them bringing value by upskilling staff and enabling the more efficient and effective use of resource. Management staff and partners should be in agreement about the selection, as full backing from senior staff is critical.
PMA diploma course trainers provide structure, appropriate resources and support mechanisms to ensure that both employers and apprentices have all they need for a successful and enjoyable experience.
The PMA Medical Administrator/GP Assistant diploma course is a good example of an apprenticeship that can positively impact on primary care resource by enabling staff to reduce the burden of admin currently dealt with by GPs. The apprentice will free up valuable GP time and provide patients with a better overall experience. GPs will be able to use their time more appropriately, attending to medical needs rather than chasing appointments, arranging follow-ups or doing referral letters. By providing training over three months, the assistants would quickly be in place to relieve the growing acute pressures seen in general practice today.
Austin Ambrose concluded: "Some of the moral outrage in the press directed at fast food outlets was unjustified. There seems to be confusion between people's day-to-day work and learning element of the apprenticeship. In the GP practice we should still expect staff to be prepared to carry out some tasks that may not be especially intellectually challenging but with the incentive of learning new skills as they progress. As part of a state funded health service we have a moral duty to always strive for excellence if we are to continue to receive the support and goodwill of our stakeholders."
More information about PMA diploma courses can be found here.
Don't forget to follow us on Twitter, or connect with us on LinkedIn!