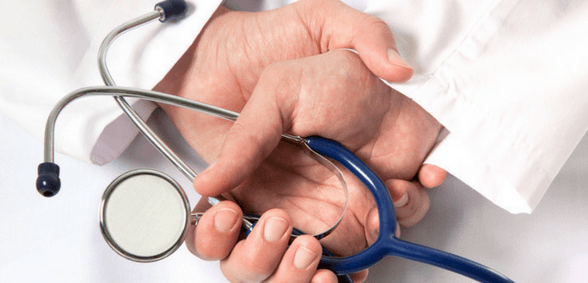 CREDIT: This story was originally seen on NHS Providers
Simon Stevens has stated in an interview that improved primary community care is key to the next 10 years of the NHS
In an interview with the Health Service Journal, Simon Stevens – chief executive of NHS England – has set out his plan for the next 10 years of the National Health Service, stating that primary care has a huge role to play.
Stevens is calling for increased focus on mental health, cancer screening, cardiovascular diseases, inequalities in children's services and the reduction of national health inequalities. He will meet with NHS leaders to discuss these priorities and future plans.
The deputy chief executive of NHS Providers, Saffron Cordery, said of Stevens' ideas:
"There is real merit in the ideas for priorities that Simon Stevens has set out. He is right to highlight the importance of prevention and health inequalities, though making this happen this will require proper engagement right across government.
"This must be done in partnership with frontline trusts and patients to ensure the health service can meet its commitments and therefore give the plan its support and backing.
"It is right that we discuss and debate these priorities, but we must be careful not to raise unrealistic expectations."
Stevens believes that efficiencies in primary care must be addressed, stating that, "There is both unmet need and a big efficiency opportunity in community services."
Matthew Winn, chair of the Community Network, agrees with this sentiment:
"Community services must be at the heart of any long term plan for health and care.
"Patients should be at the centre of what we do and that means a greater emphasis on community services which can look after people in and near their own homes. We need to join up our provision around this principle. The emphasis on community services must also be developed in collaboration and conjunction with primary and social care.
"To do this requires a fundamental shift in emphasis, incentives and funding. We need to power up NHS community services to provide more of the care that people want – and we can rest assured this will take pressure off struggling hospitals too."
Don't forget to follow us on Twitter, or connect with us on LinkedIn!