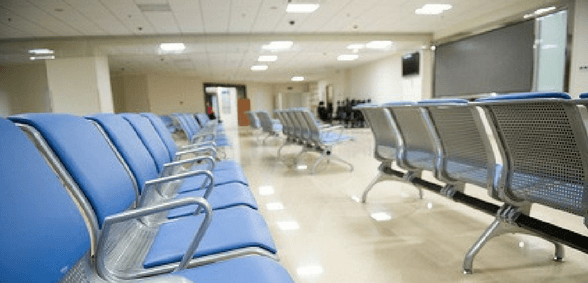 As reported by Devon Live, Torquay may see four practices merged into a super surgery
Torquay may see a new super surgery open soon, as a group of three practices in Brunel – composed of St Marychurch, Babbacombe and Shiphay surgeries – is expected to merge with the Parkhill Medical Practice.
Combining the four could see one vast practice serving the area. A final decision on the matter will be made in November following talks between NHS England and South Devon and Torbay Clinical Commissioning Group.
Patients have been contacted to inform them that Parkhill is hopefully being welcomed into the fold, and they are being encouraged to voice their opinions on the matter by contacting Healthwatch Torbay before 15 October.
A series of patient information sessions are being held between 10 and 16 October.
In a letter to patients, the Parkhill surgery said:
'We are committed to providing the best possible service to our patients and local communities and are proposing we merge our practice with our neighbouring practice, Brunel Medical Practice – Dr Tucker, Dr Haugh, Dr Bowler, Dr Gaywood, Dr Vian, Dr Naidoo, Dr Veale and Dr Baker.'
The surgery promised: 'If the merger goes ahead, you will see no change in services as a result. The feedback we receive from our patients will form part of the merger application and we will contact you afterwards to let you know the decision and next steps.'
Patients have been promised that they will see the same doctors and nurses that they already know, they should have earlier appointments available and that support services will remain the same.
'We are keen to merge as we believe this will help to ensure the practice remains able to provide high quality services in the future as we manage the increasing pressures on the practice. A larger patient base and staff base will help us to address some of these challenges', said the letter.
Don't forget to follow us on Twitter, or connect with us on LinkedIn!