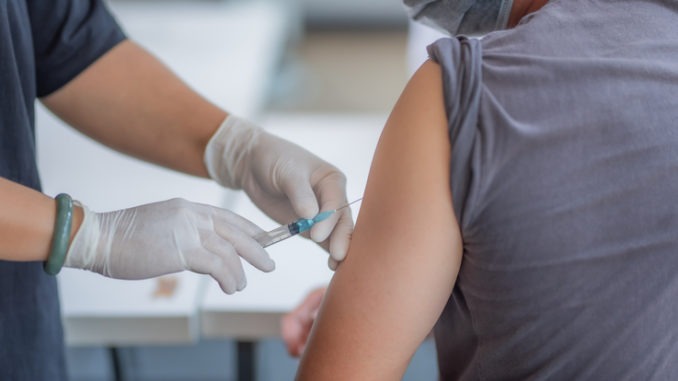 As reported by BBC news, people aged over 50 in England are being urged to get a flu jab, as ministers hope for a mass roll-out of a COVID-19 vaccine next year
Health secretary Matt Hancock said it was "more important than ever" for people to get a flu jab to fight the "twin threats" of coronavirus and flu. He said the NHS was preparing to roll out a COVID vaccine if one is approved.
It comes as the over-50s have been added to a list of people who are eligible for a flu jab in England. The list includes those over 65 and health and social care workers. Thirty million people are being offered the vaccine in England's largest flu-immunisation programme to date, with people aged 50 to 64 eligible for a free flu jab from 1 December.
Hancock told BBC Breakfast that all over 50s would be able to get the vaccine by January. He also said that Christmas wouldn't be "fully normal" this year, adding "there will have to be rules, unfortunately, to keep the virus under control". He said ministers were still working out a set of rules across the UK's four nations to allow Christmas "joy" in a way that also "keeps people safe" after No 10 said it would set out proposals to ease restrictions over Christmas next week.
Hancock added that while 2020 had been "such a difficult year" there were "promising signs" England's current lockdown – which is expected to end on 2 December – was working.
"Yesterday we saw for the first time the seven-day average of cases coming down and it's been going up throughout this second peak," he told BBC Radio 4's Today programme.
And he said he hoped there would be a programme of COVID-19 vaccinations after recent "promising news" from the Oxford-AstraZeneca and Pfizer-BioNTech vaccine trials.
Asked if he knew from what date people might be able to get a COVID-19 jab, he said: "We don't know if we'll be getting coronavirus jabs yet, but we have had two weeks of promising news…so we are preparing the roll-out."
He added: "The likely big numbers – if it comes off – will be next year for a COVID vaccine, but we still hold out the hope that we might get some going in December this year."
Hancock said volunteers were currently being trained to take part in the vaccination programme, which will be led by the NHS.
"We've changed the law to change the number of clinically qualified people who can vaccinate because this is going to be one of the biggest civilian projects in history."
He said the "deep freezers" were already "stabilising over the last few weeks" in order to be ready for the Pfizer vaccine, which needs to be stored at -70C, and confirmed the NHS would have "access to any resources of the state they might need" to assist with the mass administering of vaccines.
Peter Openshaw, professor of experimental medicine at Imperial College London, said he was "pretty sure" the logistical hurdles in delivering any COVID-19 vaccine on a mass scale could be overcome.
He told Today the UK would have enough cold storage to keep vaccines secure if required, adding: "So you can imagine that the bulk stock might be held in hospital departments where they do have ultra-cold freezers and then sent out every Monday to GP surgeries where they do have well-regulated fridges that have been designed for the use of vaccines."
A big flu season combined with coronavirus could overwhelm hospitals – especially if many NHS or care-home staff are off sick with flu. And there is some evidence that a double infection, of COVID-19 and flu together, could be more deadly than getting either single virus.