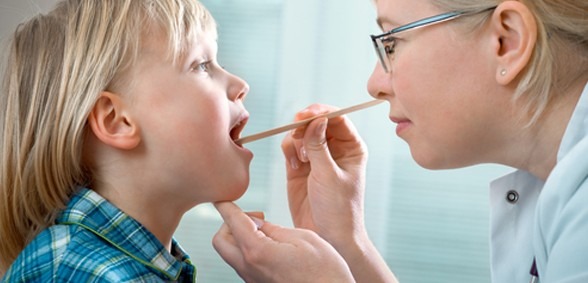 Credit: This story was first seen on The Telegraph
A young girl suffering from asthma died hours after a GP refused to see her because she turned up 'a few minutes late' for an emergency appointment, The Telegraph reports.
Ellie-May Clark, five, died of an asthma attack after Dr Joanne Rowe allegedly refused to see her, the Mail on Sunday reported, despite having previously been warned the girl was at risk of having a life-threatening seizure.
According to the child's mother, Shanice, they were just four minutes late for the appointment.
An official report stated they were eight minutes late, but she insists this was incorrect, claiming she checked the time on her mobile phone when she arrived.
They were sent home and told to return in the morning, but the girl had an asthma attack later that night, following which she died.
The doctor is still practising after escaping with a 'slap on the wrist' at a private disciplinary hearing.
She was suspended for six months on full pay after Ellie-May's death in Newport, South Wales, in January 2015.
Since the doctors' watchdog, the General Medical Council, held her disciplinary hearing behind closed doors, details of the incident would have remained secret had the 'confidential' NHS report not been leaked to the press.
The report concluded that the 'root cause' of the girl's death was Dr Rowe's refusal to see her. It said the GP turned Ellie-May away without asking a single question about the girl's condition.
Just months earlier, a paediatrician had written to Dr Rowe warning that Ellie-May was 'at risk of another life-threatening asthma attack'.
It added that staff were 'fearful' of questioning Dr Rowe because of her 'repeated angry outbursts' and 'volatile' nature.
Dr Rowe claimed to have been 'in the middle' of seeing a patient when Ellie-May arrived, but the surgery's computer system showed that was not the case.
Last night campaigners said the current system puts patients at risk. Sir Donald Irvine, a former president of the GMC, warned the watchdog needed 'urgent reform'.
He said: "The GMC is there to protect the public, not for the convenience of doctors." While the GMC's closed inquiry was ongoing, Dr Rowe secured a job in another surgery in nearby Cardiff, where she works today.
Dr James Davies, a Welsh Conservative MP and qualified GP, said he would urgently raise the matter with the GMC "in the interests of transparency".
Dr Rowe declined to respond to the health board's report.