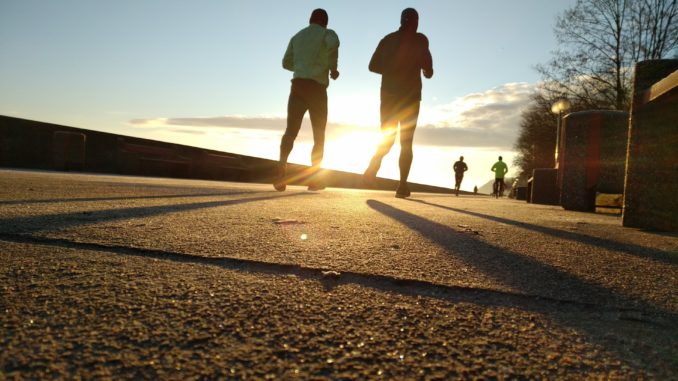 Some of the most enthusiastic users of smartphones in the world reside here in the UK. Of these, over half are iPhones, so it's highly likely that your patients will be using one, and you could be too. Here are some of the most exciting iPhone healthtech devices on the market
The iPhone comes to life when linked to external attachments and devices which increase its healthcare potential. We take look at five healthcare attachments and devices currently available for the iPhone that could help your patients monitor and manage their own health.
Fitbit
The ubiquitous Fitbit – seen on the arms of celebrities and athletes – is perhaps the most popular 'healthcare' attachment for the iPhone. Worn on the wrist, the FitBit tracks the wearer's activity, calculating calories burned and steps taken, as well as monitoring their heart rate.
The Fitbit is small and unobtrusive, and is a great way for patients to track activity levels through its companion app, with the aim of encouraging weight loss and a healthier lifestyle.
QardioArm
QardioArm is a personal blood pressure monitor. The device is attached the user's upper arm, works like a traditional blood pressure monitor.  Once it has taken a reading, it wirelessly sends the data to an app on the user's iPhone.
QadrioArm claims that users are three times more likely to measure their own blood pressure than those using other devices. How much of this is down to novelty isn't clear, but the QardioArm – and similar devices offered by other manufacturers, including Nokia – is a convenient way for those with high blood pressure to monitor and manage their condition and seek help if they experience problems.
Dario Glucose Meter
The Dario All-in-One Smart Glucose Meter plugs directly into an iPhone and enables the user to process blood glucose readings within six seconds. The pocket-sized gadget downloads its data directly into an app which produces a snapshot of your glucose level that day and can be used to build a complete picture over time.
This information is used to create a report which is stored in the cloud and can be shared with healthcare professionals, family or caregivers via email.
The iPhone comes to life when linked to external attachments and devices that increase its healthcare potential.
KardiaMobile
AliveCore's KardiaMobile enables users to capture a medical-grade ECG in 30 seconds. The device aims to help users identify paroxysmal atrial fibrillation (AF).
You place two fingers from each hand on the AliveCor Heart Monitor, which tracks your heart rate and sends this information to the app, where you will be told within half a minute whether your heart rate is normal or if AF has been detected.
The KardiaMobile received positive feedback in a 2015 NICE briefing, which  assessed its suitability for use in the medical setting, concluding it has a sensitivity of 85% and a specificity of 90%.
Spire Mindfulness Tracker
Based on what the manufacturer claims is seven years of research, the Spire Mindfulness Tracker  helps users to combat anxiety by measuring stress levels across the body. The wearable device measures the patterns of your breathing, identifying whether you are in a calm, relaxed or tense state.
Linking to your iPhone via Bluetooth, Spire's algorithms assess your breathing patterns; if the app thinks you need to take more breaths, or to relax, it will tell you. It also includes exercises to help reduce stress through mindfulness.
Don't forget to follow us on Twitter, or connect with us on LinkedIn!