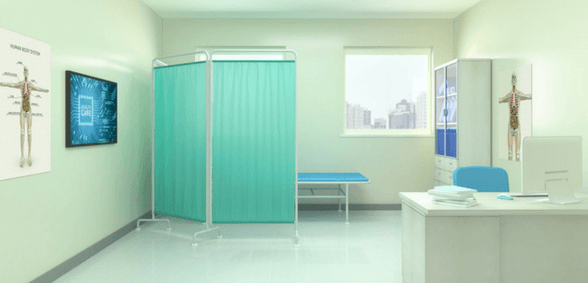 NHS Digital has released its yearly statistics on NHS workers, and a worrying trend has emerged regarding GP numbers
According to the Healthcare Workforce Statistics report – published by NHS Digital – the number of GPs working in primary care in England has fallen once again.
Doctors in general practice fell by 235 this year to 33,686 full-time equivalents (FTEs). The number of nurses, however, rose by 2.3%.
The drop was actually far more severe in just half a year between September 2017 and March 2018, during which time NHS practices lost 405 FTE doctors.
The government has continued to push its promise to recruit an additional 5,000 GPs by 2021, but NHS Digital's statistics show that stabilising the current number is proving difficult enough.
The report does show that, on the whole, the number of FTE staff employed by the NHS increased by 1.6%, but the severe drop in GPs is part of a deeply concerning pattern.
Professor Helen Stokes-Lampard, Chair of the Royal College of General Practitioners (RCGP), said of the statistics:
"[The] figures will be demoralising and distressing for GPs and our teams across the country who are striving to deliver care to over a million patients a day, but without the resources or workforce to do so in a way that is safe for patients, or for themselves. Despite great efforts to recruit more doctors to general practice – and we do have more GPs in training than ever before – something clearly is not working, and this must be addressed.
"GPs are telling us that they are routinely working 12-hour days in clinic, making upwards of 60 patient contacts a day, and dealing with huge amounts of administrative work. Demand is escalating exponentially, both in volume and complexity, and many practices are already struggling to fill vacancies – it is not safe, and it is causing GPs to burn out, driving them out of the profession, and it means our patients are having to wait longer and longer for appointments.
"The government must focus its efforts on addressing the growing workload in general practice, and making a more sustainable place to work, so that we can retain our existing workforce – as well as continuing efforts to recruiting new GPs, and making it easier for previous ones to return to the profession.
"General practice is the backbone of the NHS. Our patients are our top priority, and GPs and our teams make the vast majority of patient contacts in the NHS – in doing so we alleviate pressures across the health service, but without enough GPs, and with existing GPs working to full capacity, this is becoming untenable.
"We need NHS England's GP Forward View, including £2.4bn extra a year and 5,000 more GPs, to be delivered in full and as a matter of urgency. But we also need the vital role general practice plays to be recognised as the upcoming long-term plan for the NHS is developed – and the College is calling for an additional £2.5bn extra a year in order for our service to keep patients safe and to alleviate pressure elsewhere in the health service.
"Investing in general practice is investing in the entire NHS – it is investing in patients."
Don't forget to follow us on Twitter, or connect with us on LinkedIn!