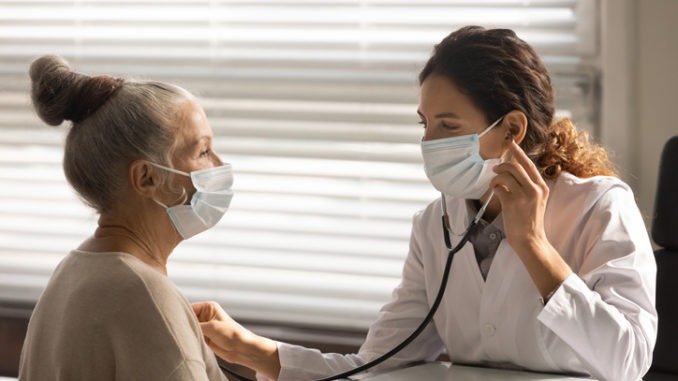 As reported by BBC news, the rate of face-to-face GP consultations in England has changed little since the winter lockdown, data shows
Just 58% patients were seen face-to-face in August – the first full month following the ending of restrictions. That compares with 54% in January and over 80% before the pandemic. Analysis of the NHS Digital data by the BBC also shows significant variation with some areas seeing less than half in-person, but others close to 75%.
GPs said rising demand and shortages of staff meant they were struggling to see more people face-to-face. The problems have started to have a knock-on effect on A&Es, with emergency care doctors saying a lack of GP access is a key factor in the high numbers turning up at hospital. Ministers and NHS England have both demanded more patients should have in-person consultations – and say GPs are being given the money to provide them.
Before the pandemic, it was reported that more than 80% of patients were seen face-to-face in the surgery or via home visits. But during the first lockdown last spring, that dropped below 50% and has struggled to recover significantly since. For all of this year it has been hovering between 50% and 60%. In areas such as South East London, East Staffordshire and South Sefton in Merseyside reporting under half of their consultations are done in-person. But in North Tyneside 74% are.
GP leaders admitted they would like to hold more face-to-face consultations, but there was simply not enough staff. Data shows the number of full-time GPs has fallen by seven per cent in the past five years, despite a government drive to increase the numbers. The COVID vaccination programme, rising demand partly driven by people needing support as they have to wait longer for hospital treatment and the increased frailty in older populations because of the pandemic have all increased workload.