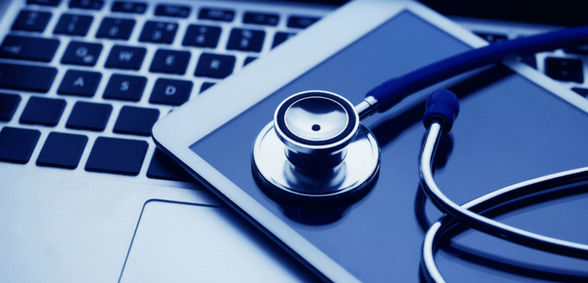 The planned healthcare app, GP at Hand, has had its expansion blocked by NHS bosses who fear patient safety issues
GP at Hand app – an app created by private firm Babylon Health to allow patients better access to their doctors – has had its planned roll-out blocked by NHS chiefs.
The app was created to reduce pressure on primary care by enabling 24-hour connectivity to healthcare experts, but those responsible for the block have cited 'patient safety' as the reason.
Health secretary Matt Hancock wants to see the technology 'available to all' on the NHS, but new concerns over patients missing tests, screening appointments or treatments due to not being registered with a local GP have halted GP at Hand's expansion.
Patients have to de-register from their local family doctor to use the app, which has created a fear that they will suffer by switching. Currently, national screening services such as mammograms can only be accessed via the patient's GP referring them to local services.
GP leaders are concerned about virtual consultations and fear that serious, less obvious symptoms that doctors pick up when they see patients in real life, will be missed.
Others say the app 'cherry picks' young and healthy patients, which can financially destabilise traditional GP practices.
Since it was launched in west London, more than 26,500 people have signed up to the service – including Hancock himself, although he wants it to be something that is not simply available to 'the select few' in the capital.
In his first speech as health secretary, Mr Hancock said he is 'passionate' about 'revolutionary' new technology.
"Emphatically the way forward is not to curb the technology – it's to keep improving it and – only if we need to – change the rules so we can harness new technology in a way that works for everyone: patient and practitioner," he said at the time.
Earlier this week a committee of Hammersmith and Fulham Clinical Commissioning Groups also voted against the expansion.
A spokesperson for GP at Hand said it had done everything necessary for it to be given the green light.
They said: "Commissioners have known for more than nine months of the proposed national expansion of GP at hand. The NHS has not been able to put in place the screening arrangements that enable this.
"As a result, the choice of GP practice promised by the NHS to people across the country is being held back and the opportunity to reduce pressure on primary care and A&E is being missed.
"We hope this issue will be resolved without further delay so that safe, effective and extremely convenient primary care can become a reality for anyone who chooses it."
Don't forget to follow us on Twitter, or connect with us on LinkedIn!