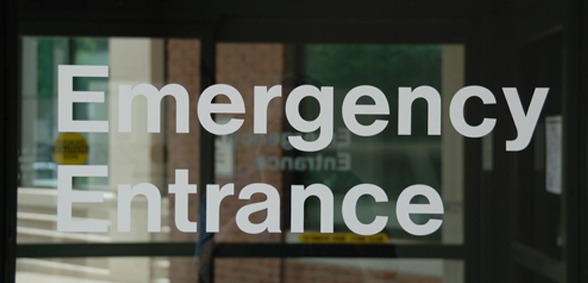 Credit: This story was first seen on i News
Every A&E department is set to have a GP triage service by Christmas, according to NHS England chief executive, i News reports.
Simon Stevens, the NHS chief executive made the remarks during an evidence session on GP access with the House of Commons public accounts committee on Thursday.
It came just a day after the chancellor announced funding for GP triage clinics in A&E departments.
According to GP Online, the £100m will be used to establish a GP triage across England and help out hospitals that need to have some extra capacity.
It's also hoped that these clinics would stop people unnecessarily being treated in hospitals.
During the evidence session, Stevens told MPs that NHS England would require all hospitals with an A&E department to have GPs on the 'front door' by Christmas.
He also said that it is hoped that the funding and establishment of these GP clinics would help put the NHS in a better position next Christmas.
However the British Medical Association has warned that having GPs in A&E departments could encourage more people to go to hospital.
Dr Mark Porter, chairman of the BMA said: "The government also needs to explain how it will fund and recruit GPs to work on site at hospitals when there already aren't enough to meet the needs of the public."
Stevens also said that applications for GP training posts were increasing.
Applications for the first recruitment round were up 4.7% on last year.
GP Online reported that Health Education England chief executive Professor Ian Cumming told the PAC: "We have been successful in increasing the number of people coming into general practice training. Round one has just closed in terms of GP applications for this year and that is 4.7% up on last year. So we are seeing continued progression in terms of people wanting to work as GPs."
It comes at a good time as older GPs are beginning to retire and doctors are opting to work fewer hours.