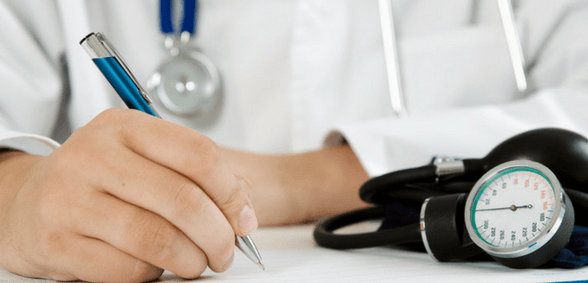 A town in Hampshire is stopping patients from switching to another practice until the end of March
Patients in Gosport have been blocked from switching to a different GP practice over the winter period, according to The Independent.
Over 80,000 people received news that they can't change to another GP until the end of march. The aim is to ensure an exodus isn't created at the busiest time for GPs.
Practices were concerned that they could be left with unsafe numbers of patients after over 2,000 tried to change surgery recently. This led to NHS leaders signing off on the decision to block such changes.
The concern over unsafe patient numbers is mostly due to the nationwide GP recruitment crisis.
"We are not taking the decision lightly to support temporarily suspending a patient's ability to move to another GP practice," Dr Andrew Holden, spokesperson for Fareham and Gosport Clinical Commissioning Group said.
"This temporary suspension will give the practices some time, in a planned and co-ordinated way, to catch up with the influx of patient registrations received to date."
Prior to the ban, Gosport MP, Caroline Dineage, a health minister, said she had been directing her patients to leave struggling practices.
"I'm not surprised my constituents have been changing their GPs in recent months – indeed, I have been encouraging them to do so," she told the Portsmouth Herald.
A government promise to take on more than 5,000 GPs by 2020 has, unfortunately, not arrested declining GP numbers. In fact, the deadline has now been abandoned.
Dr Robin Harlow, GP and clinical director of the Willow Group, said: "GP recruitment and retention is a national issue and one which is being felt particularly hard in Gosport."
Dr Nigel Watson, chair of Wessex Local Medical Committee, said individual practices often request a temporary block on new patients, but "It is unusual for practices across an area to do this at the same time".
"It is good that the CCG has supported practices in Gosport to take this temporary measure to help manage their service over the busy winter period," he added.
Don't forget to follow us on Twitter, or connect with us on LinkedIn!