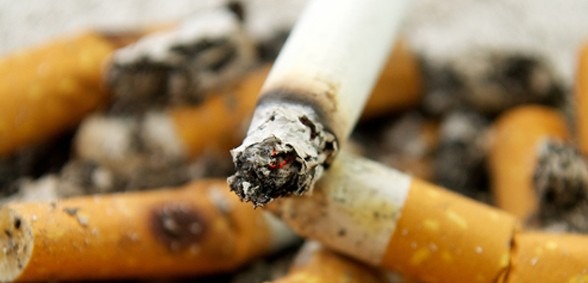 A new report delves into the societal bias around vaping, and asks that e-cigarettes be available through on the NHS as 'medical devices'
A report put together by MPs asks for the rules around e-cigarettes to be relaxed in order to better fight against smoking.
It states that smoking e-cigarettes – known as vaping – is a great deal less harmful than smoking cigarettes and, as such, they should be available on prescription from GPs. E-cigarettes can stop people smoking cigarettes for good, the report continues, asking for the government to consider their use on public transport.
Public Health England has supported the publication by stating that there is no evidence vaping is a gateway for young people to start smoking cigarettes.
The MP report states that e-cigarettes are, perhaps due to misinformation, often overlooked as a tool to help people stop smoking – despite that being their original intention.
The report goes on to call for:
More freedom to advertise e-cigarettes and vaping
Relaxation of regulations around e-cigarettes in order to reflect their health benefits compared with cigarettes
An annual review of said health benefits
A governmental debate on vaping in public spaces
Consideration regarding the limits on refill strengths and tank sizes of e-cigarettes
For e-cigarettes to be licensed as medical devices
According to the BBC, around 2.9 million people in the UK currently vape, with approximately 470,000 people using e-cigarettes as a way to stop smoking. Tens of thousands of them are reportedly quitting smoking every year thanks to the devices.
The problem is, the report continues, that long-term health effects are vaping are not yet known – although e-cigarettes don't contain tar or carbon monoxide, making them inherently less damaging than cigarettes.
Norman Lamb, chairman of the science and technology committee, said:
"Current policy and regulations do not sufficiently reflect this and businesses, transport providers and public places should stop viewing conventional and e-cigarettes as one and the same.
"There is no public health rationale for doing so. Concerns that e-cigarettes could be a gateway to conventional smoking, including for young non-smokers, have not materialised.
"If used correctly, e-cigarettes could be a key weapon in the NHS's stop-smoking arsenal."
Don't forget to follow us on Twitter, or connect with us on LinkedIn!