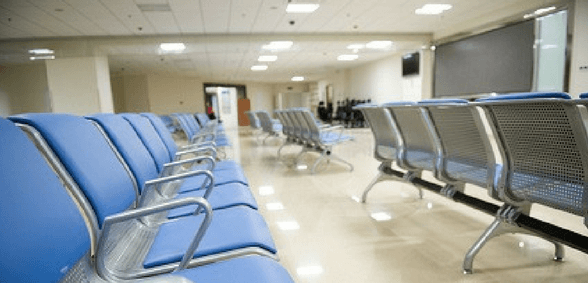 CREDIT: This story was first seen in The East London and West Essex Guardian 
A GP surgery is celebrating one year in its new home after more than 1,300 patients applied to join, brining demand to an all-time high, The East London and West Essex Guardian  reports.
The Old Church Surgery moved to Silverthorn Medical Centre in Friars Close in Chingford in February last year after failing to secure planning permission for an extension.
Thanks to the additional space, the practice has increased the number of surgeries and is able to accept all applications from new patients living in its catchment area.
The move, which was supported by NHS England and by NHS Waltham Forest Clinical Commissioning Group (CCG), saw the Old Church Surgery Patient Participation Group (PPG) take an advisory role throughout the two-year moving project.
Dr Michal Grenville, senior partner at Old Church Surgery, said: "The move has already made a big difference by providing much-needed extra space and allowing us to improve the facilities available for our patients and staff.
"As a result we've been able to run extra surgeries and we're seeing a record number of applications to join our patient list.
"We're very grateful to everyone who supported our move, particularly Waltham Forest CCG and NHS England, and also our PPG members whose help was invaluable.
"I'd also like to thank our staff for all their hard work in making the move such a success."
Don't forget to follow us on Twitter, or connect with us on LinkedIn!