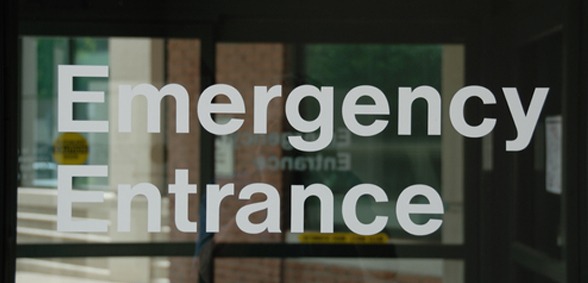 Could you survive working in A&E for 24 hours? A new simulation puts you at the frontline of the NHS. It's a lot of fun, but it also raises some big questions about just how ready we are for another winter crisis
Every year winter puts additional pressure on A&E departments across the UK, pushing them ever closer to breaking point. Hospitals can sometimes face criticism for the way they manage patients, but triaging and treating thousands of patients every day is a huge logistical challenge. To help demonstrate just how tough the job can be solicitors Bolt Burdon Kemp have created Crisis Point: A Day in A&E, a fun interactive multiple-choice simulation that puts the user in the shoes of various A&E staff.
The game measures your performance in the same way that real-life A&E departments are assessed. Putting you, the player at the heart of a busy ward, the interactive game dares you to answer a daunting question: would you survive working in an A&E for 24 hours?
Practice Business spoke to Hasna Haidar, one of the game's developers to learn more about it.
Can you describe what the game is and how it works?
Crisis Point: A Day in A&E is an interactive simulation that gives users a chance to experience what it's like to work in a busy A&E department. Users can tackle the pressure of a typical day in A&E across two, 12-hour shifts, making key patient, staffing and procedural decisions in the process. The aim is to see, admit, treat and discharge as many patients as possible in 24 hours.
Taking turns as four types of medical professional – staff nurse, senior sister (or senior charge nurse, the male equivalent), junior doctor and consultant (with a brief stint as a paramedic) – users are faced with challenging judgement calls and a variety of medical decisions. Success is measured against the strict, 4-hour target, set by the government, whereby 95% of all patients in A&E need to be assessed and then treated, admitted or discharged within four hours of entering the department.
Scoring is based on a simplified version of the OPEL system used by hospital staff to assess levels of activity; NHS trusts started introducing the OPEL system two winters ago to understand the pressures hospitals are under. It divides the status of A&E departments into four different-coloured levels – level 0 (green) means the department is operating within government targets, while level 3 (black) means the department is in a critical condition that threatens to actively harm patients. Levels 1 (yellow) and 2 (red) are in-between.)
Why did you create it?
The campaign was created by specialist solicitors Bolt Burdon Kemp to raise awareness of the, seemingly annual, winter crisis. It is based on real-life insights from interviews with A&E staff members and desk research. This gamification project aims to raise awareness of the brave work done by those on the front line of the NHS.
This gamification project aims to raise awareness of the brave work done by those on the front line of the NHS.
What do players experience?
The interactive simulation dares users to step into an A&E staff member's shoes and reveals:
The daily challenge.Take turns as four different medical professionals across two, 12- hour shifts and be prepared to test your general knowledge and problem-solving skills. This will, undoubtedly, put things into perspective when thinking of your own A&E experiences and raise awareness of the heroic work of A&E staff.
Performance against target. Users' performance will be scored based on the notoriously difficult to achieve NHS 4-hour targets and the official OPEL system used by hospital staff to assess levels of activity.
The true cost of the winter crisis.The simulation results reveal the fines associated with low performance with the help of a built-in calculator, shedding light on the consequences of A&E underperformance.
Why should practice managers be interested?
We want to encourage a conversation on the realities of emergency care and we also want to make the public more aware of the pressures of the NHS in general because helping patients to understand the pressures on emergency care may encourage them to seek out the help they need from other providers before going to an A&E department.
For general users, the game tests their resilience skills compared with staff working in one of the busiest and most stressful working environments. From a healthcare staff member's perspective, the game sheds light on the realities of working in A&E and the difficult decisions that are taken every day.
Play Crisis Point: A Day in A&E here.
Don't forget to follow us on Twitter, or connect with us on LinkedIn!